When you're in a car accident there's a process that follows. First, you make sure everyone is ok. Second, there's an accident report. Third, insurance information is exchanged. Fourth, assuming the at fault driver has insurance coverage; you file a claim with their insurance company and your car's damages are repaired; but what about the value of your car? Is it the same as its pre-accident condition after all repairs are completed? The answer is no. When your car is damaged in an accident you should use a diminished value calculator for the correct reimbursement amount you're entitled to.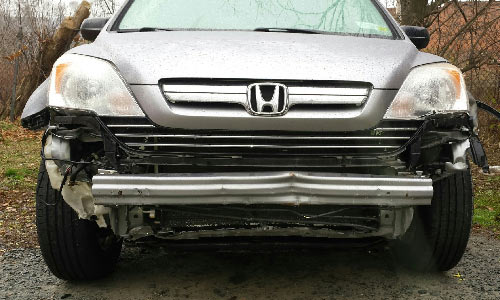 What is a diminished value calculator?
A diminished value calculator uses a formula that calculates all damages, including body damages and mechanical damages, to show what a car's diminished value is based on the difference in value before an accident and after an accident.
Once all car damages from an accident are repaired, it's back to its original value, right?
Wrong; it's impossible for a vehicle that's been in a car accident to be repaired to its original condition prior to an accident. Think about this for a second. Let's say your car was manufacture produced tight; meaning nothing was loose, shaking, vibrating, grinding, or making weird noises before the car crash. And, let's assume the value of the car was $17,000 pre-car accident and all damages that occurred in the crash are repairable to what seem perfectly sound and back to its pre-crash condition. Six months later you decide to trade your car in on a new truck and the car salesmen tells you the CarFax he pulled shows the details of the accident and the value of your car has dropped drastically from $17,000 all the way down to $9,000. I don't know about you, but that's no small potatoes! $8,000 is a HUGE DIFFERENCE IN VALUE. What? The insurance company didn't mention that could happen? Really? Noooo way!
Value numbers fluctuate depending on make, model, year, miles, and type of damages, but that's what happens when a vehicle is damaged in an accident. Its value drops; this is known as diminished value. Guess what may surprise you, but comes to know surprise here? The at fault driver's insurance company never even mumbled the words diminished value. Do you know why that is? It's because they didn't want to pay you the pre-accident and post-accident value difference. They know it exists and they know it can be expensive for them, so mums the word! Guess who "the man is sticking it to" instead of you "sticking it to the man"? That would be you!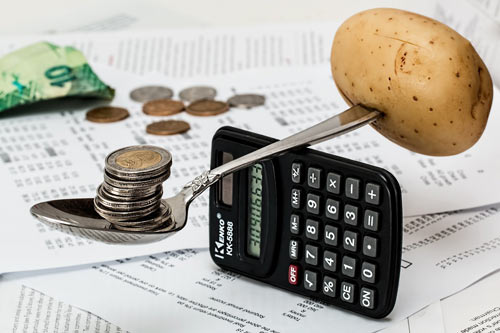 Being knowledgeable about the difference in value of your vehicle after a car accident is imperative to receiving the reimbursement you're entitled to. No one at an insurance company is going to make you aware of it, and even if you ask they may very well tell you there is no such thing as diminished value, or they may use the 17c formula to fool you into believing its calculation results is the correct and only diminished value number for your car. It's just not so and I hate to say it, but they could be lying to you. They know 17c only considers body damage and not mechanical damages. Mechanical repairs are not included in the 17c formula because the insurance company doesn't pay a diminished value amount on parts they pay for to replace any damaged parts. That's not fair to you, so lucky for you there's a solution to this problem known as a diminished value calculator. Expert Mike Lasini does a good job explaining how it all works in his How Do Insurance Companies Calculate A Diminished Value Claim? article.
When you've been in a car accident, we can help you determine the diminished value of your car, truck, van, or SUV to find out the real-life number you deserve. Moreover, since we buy cars, you can skip the repairs and insurance low-balling altogether; and we pay you more than any other buyer you'll find, you can sell your damaged car to us at top diminished value. So when your car has been damaged in an accident, let us use our diminished value calculator for the correct reimbursement amount and pay you what you deserve. Call one of our live agents today at 888-995-6498 and let us tell you the difference in diminished value for your vehicle.
Permalink
|
|