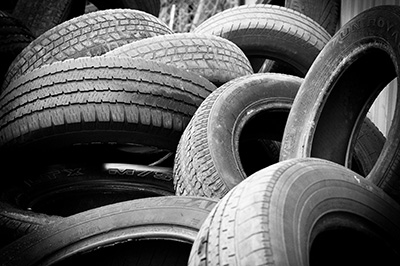 What could go wrong with summer rubber tires on the rear of your car and winter tires on the front axle? We buy cars constantly – and you can get an instant cash offer now and sell your car quick to us – where weather can be harsh and often the vehicles come in with mismatching tires. People don't realize you should never install only two winter tires, so here's why it's a very bad idea.
If you're a cautious driver and the snow fall in your area is moderate, then all-season tires may work for you; just make sure they're high quality. However, you should know, all-season are not as good as four winter tires and Car Buyer USA is not advising you to use all-season tires.
Something we advise against, is only putting cold-weather tires on your front axle and winter tires on the back. When this is done the grip of the single axle tires is off balance with the front-end axle's tires. If you could drive straight, with the mismatched tires you'd probably be golden; but there are corners on the roads and this is where problems can come into play. Going at low speeds doesn't eliminate any issues when turning and the car can spin and become out of the driver's control. Other drivers on the road may in advertently become part of the out of control car's path as well unable to avoid a collision.
We realize people can't always buy winter tires; it's an investment and money you may not have or want to spend. However, winter tires generally last multiple seasons so it's not a yearly out-of-pocket expense.
Remember, you never want to install only two winter tires on your vehicle and we hope we've convinced you it's a very bad idea. If you're planning on selling your car and don't want to spend the money on a set of winter tires, that's ok. We buy cars fast, safe, and easy even if the tires are mismatched, balled, or brand new. Get an instant cash offer now and sell your car quick! All it takes to get started is filling out our short form and one of our friendly agents will be in touch soon.
Permalink
|
|