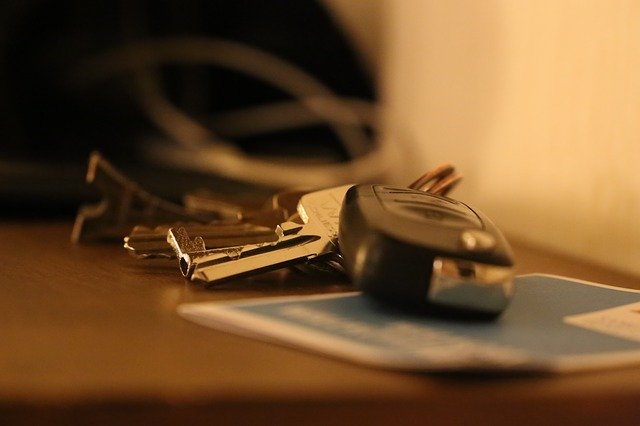 People often ask us, "How can I sell my car quick, and sell it online if the registered owner is deceased?" Usually this means someone has inherited a vehicle or is the rightful heir to an estate, but does not want to keep the vehicle. When this happens, the process can be daunting. If there is an estate sale, the new owner who inherited the vehicle cannot sell the car to a buyer without first taking action to legally get the vehicle registered in their name. The local Department of Motor Vehicles needs to be contacted to inquire what forms are required and what the process is. If you feel you might want some help navigating through the legalities, you can get an instant cash offer in as little as 20-seconds. Once you do, one of our agents will be in touch and walk you through our fast, safe, and easy process, and help you get the vehicle in your name as the legal registered owner so you can sell your car quick. We buy cars fast and can put money in your bank in a couple of days.
What is Dual Ownership, Plural Ownership, etc.?
Dual ownership, also known as plural ownership, is when a vehicle title lists more than one person as joint legal owners. Though there are many reasons this could happen; a wife and husband, or parent and 16-year old child; or for instance a person could inherit a vehicle, as mentioned above, from a deceased individual's estate. This does not necessarily mean it would be willed to a person; it could be due to an expected or unexpected death of the original owner where the new owner obtained it by being the rightful heir.
Are you ready to get started and sell your car quick?
See how it works and get your high instant cash offer now. We buy cars fast, safe, and easy! This includes owners who have inherited a vehicle, or have the difficult task of an estate sale.
There are many reasons this could occur but regardless, to transfer the title of ownership to another person all-current registered owners must sign the title to sell your car, quick or otherwise, online, to a dealership, or a private buyer. If the legally registered owner on the vehicle's title is unable to sign over the vehicle to a new owner, then the new owner – regardless of how ownership was obtained, possibly from a deceased relative for instance – will be required to present rightful ownership documentation to the local DMV.
How can I sell my car online if the owner listed is deceased?
When this occurs, you can only transfer the title with a copy of the death certificate and legal documents showing proof of Surviving Spouse, Estate Executor, Administrator, or Next-of-Kin. Contact your local DMV for requirements.
Settling matters at hand during an estate sale can be a very difficult time in your life. Let us help make the process of dual ownership less stressful. When you have a vehicle that needs to be sold to settle an Estate remember, CarbuyerUSA can handle all the paperwork and make sure we get the asset sold for a fair price and funds to the Estate quickly. We buy cars every day in every Continental U.S. State and make it convenient for you. We give you the highest instant cash offer you will find anywhere, and we do it in as little as 20–seconds. Sell your car quick today and have cash in your bank in as little as two day. Get started here.
Permalink
|
|