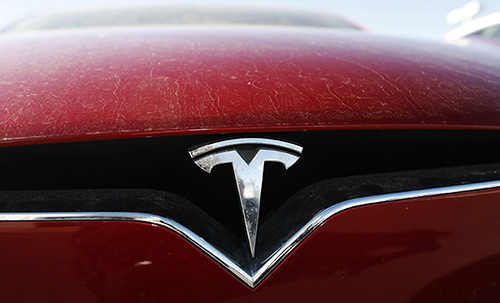 There's no doubt that Elon musk created an absolutely amazing product with the Tesla automobile. The Tesla is an absolute engineering wonder. They perform extremely well in every possible category: acceleration & top-end, operating cost, durability and they are Hella-Fun-to-drive! Factor in the "zero emissions" thing and it's just the perfect vehicle for today. We absolutely love it, but what happens to old Tesla's? Better yet, who buys high mileage Tesla's?
I mean think about it… what if the batteries go bad? Nobody really knows how long a Tesla will truly last? If the batteries crap out, it's a total loss. Check this out…replacement batteries for an "S" Model Tesla cost in excess of $20,000. That's like the engine and the transmission going bad at the same time on a gas-burning vehicle. When Tesla's cross the 100K mile mark, the cost to repair could easily exceed the respective fair market value. This is a text book definition of a total loss. The legal definition of a total loss in most states hovers around 60-75% of the value of the vehicle. Most states have created similar "thresholds" that are established to prevent citizens of their respective states from being duped or sold vehicles unknowingly that may not be roadworthy or perform poorly in a crash. With batteries alone costing $20K, a higher mileage Tesla worth $30,000 would not be worth repairing - and there is no claim to file for a total loss!
You have options
Firstly, we would recommend that you not drive your Tesla into the ground or hand it down for 2 generations to watch the charging system malfunction. Why risk running into those high dollar repairs? Tesla's with less than 50,000 miles on them still fetch a handsome resale price. While finding a private buyer for your used Tesla may be challenging there are online sources like CarBuyerUSA that pay top dollar for any used Tesla. We even have audience sources for the ones that do not run & drive as they should. Secondly, think ahead…if you average 15,000 miles per year, order your replacement vehicle in year 2 and give yourself enough lead time for the new one to be built. Finally, stay close to the value of your Tesla by checking in with dealers and car buying sites that will purchase your vehicle without requiring a trade like we do. Getting an offer is fast (under half a minute) and we require no personal information. We suggest using car buying sites rather than guidebooks for a more realistic valuation. Guidebooks don't buy Tesla's and finding a private byer for a vehicle over $10,000 is very difficult.
For additional information about selling your Tesla please email us at info@carbuyerusa.com.
Permalink
|
|