Sell Your Vehicle Fast! We pay cash for cars, trucks, & SUVs, 2006 or Newer
CarBuyerUSA.com is the nation's premier consumer-direct car buying company. We are not a Junk car buying website; we are an elite team of automotive professionals with decades of experience in auto auctions, automotive retailing, repair and used vehicle valuations.
If you need to sell your car, you want a source you can trust. With CarBuyerUSA your used car sale will be fast, safe and easy. While we don't pay Kelley Blue Book for used cars (nobody does), we will pay you market value and treat you like the customer, not a door mat!
How we do it:
We buy cars from consumers nationwide from our Atlanta headquarters and we have preferred facilities in all major US Cities. Vehicles dropped off receive same day payment or we can come to you (home/business) and payment is made before we take possession of your vehicle. We are bonded, licensed and insured as a motor vehicle dealer only we make the process of selling your car convenient & safe.
We pay cash for cars, trucks, & SUVs in any condition, anywhere in the Continental USA. No other Car Buying Company, not even CarMax pays more for pre-owned vehicles. Plus, CarBuyerUSA will buy anything from a rollover to a Range Rover. We buy vehicles from $65.00 to $65,000 every day, even on Sundays.
Selling your car online is easy if you choose CarBuyerUSA!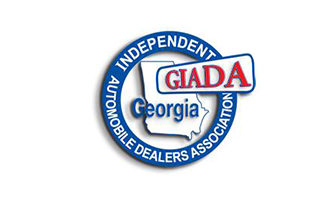 How It Works
We pay cash for cars, trucks, & SUVs, in any condition, anywhere in the Continental USA.
1 Get an Instant Cash Offer
Enter the Year, Make, Model, Trim Level & Miles (No VIN Required) and your cash offer appears onscreen (94% of the time)
2 Accept your offer
CarBuyerUSA offers are Cash Market Value. Funds are guaranteed and paid at the time of pickup or drop-off
3Talk to an Agent
Your CarBuyerUSA representative schedules a no obligation inspection. In most markets an on-site mobile inspection can be arranged. The digital purchase agreement takes less than 60 seconds to complete.
4 Get Paid
When CarBuyerUSA picks up your truck, you are paid on the spot in full with guaranteed funds – entire process is hassle free. Inspection, title work & pick up are all FREE.