NADA Used Car Values - How Much Is My Car Worth
Is NADA Accurate and Reliable?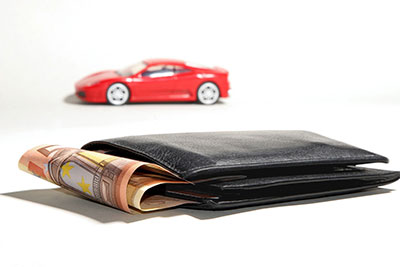 What do Kelly Blue Book and the NADA used car price guide have in common? Is one more accurate and reliable than the other? Are they equals? On the other hand, is one just as unreliable and inaccurate as the other? Is NADA completely accurate and reliable, or are there issues consumers may not be aware of? We're betting you'll want to sell your car to Car Buyer USA over anywhere else by the end of this article. We buy cars daily and pay the seller what their vehicle is worth. Let's take a look at NADA pricing when it comes to "selling cars fast" versus "what is my car worth, NADA?"
What is the NADA Used Car Price Guide?
It's a set of consumer reports very similar to the KBB Guide, which means when it comes to questionable accuracies and discrepancies of its message to the public, these two guides have something very much in common. Though NADA is considered a very reliable resource of used car prices by most, to fully understand when, where, and what makes it so you must understand the basis it's built on. That sounds simple enough, but many American consumers could be very misguided about its information.
What Is The National Automobile Dealers Association?
It's a national trade group incorporating thousands of car dealers across the country into the NADA Blue Book Guide.
Where Does NADA Get It's Information Listed In Its Guide?
The National Automobile Dealers Association's NADA Blue Book Guide is its official retail-pricing list, therefore allowing it to make use of a wide variety of points of sale. This results in a list of car prices. Sound reasonable, right? Well, that depends on your point of view. When making a used car purchase ascertaining exactly the future value for a specific vehicle can be difficult because of typical discrepancies between values listed in the NADA guide and KBB.
How Does NADA List Prices of Cars in Their Guide?
Representatives of NADA promote their guide representing it as the strongest, most valid, and most reliable information list of auto market values when compared to the KBB guide, and even Edmunds pricing guide. Their claim that NADA has a unique set of data points the other guides are missing and don't have access to is true since the others don't have access to sales made by the exclusively National Automobile Dealers Association affiliated auto dealers. This results in NADA using hundreds of thousands of individual sales transactions to derive with an average pricing list for their guide. However, are their figures fair market values consumers should count on? To put it simply, no they're not.
What Are NADA Values Issues?
You may not think a couple of issues are a big deal, but think about these.
NADA makes use only of dealership sales prices. This means no private sales prices are include in their algorithm. That means the same car – same make, model, year – a dealership is selling in the exact same condition – similar mileage, same wear and tear – is not going to be much value to you. Let's face it, dealers tend to jack up the sale price of a car quite a bit more than private sellers do. On top of this, the NADA guide doesn't always account for any discounts or incentives car dealerships offer.
The cars used for analysis in their algorithm are vehicles sold in very clean condition. Individual sales from private sellers are not normally of cars in very good condition, with a small fraction falling into the same condition parameters of dealership used car sales. For this reason alone, the NADA value for vehicles may not be the best gauge of a used car sale price by a private seller.
Car Buyer USA – Can I Trust They Can Beat the List Price of My Car in the NADA Guide?
There are no ifs, ands, or buts about it; yes, CarBuyerUSA is spot on when it comes to a used car's value. What's more, is and you get a 20-second offer you'll be happy with and get cash in your bank the easy, safe, and fast way. Things you can count on are we know vehicle owners are interested in selling cars fast and we buy cars fast. We use our patent pending formula calculator to produce a real-life price you won't get anywhere else. What does that mean for you?
You get the highest offer you'll find, but that's not all you'll find with us.
We make it easy; just fill out a short form and you'll have an instant 20-second offer.
We make it convenient and safe; no private buyers to hassle with or risk your safety with like with Craigslist.
Our process is fast; you can have cash in your bank in as little as a few days.
Is NADA Accurate and Reliable? We've explained how NADA works; it's not only proof they're accuracy and reliability is lacking, it's obvious their "claim to fame" as the most reliable resource isn't reliable at all for private automobile sales. It's quite the opposite. So if you're asking, "how much is my car worth" and looking to sell your car fast, and at the right price, that's great! Sell your car to us, we buy cars fast and pay you the amount your vehicle is worth. Why wait? Get started now and see your instant 20-second offer then speak to one of our live agents today. Let's get your car sold at a price that might just surprise you. And by the way, we buy cars in any condition, running or not, and anywhere in the USA; even damaged cars
#1 Car Buying Company

Ranked By Sellers
As of September 2023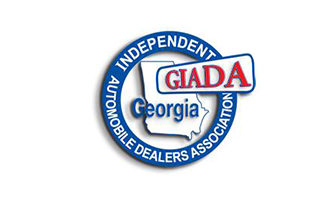 How It Works
We pay cash for cars, trucks, & SUVs, in any condition, anywhere in the Continental USA.
1 Get an Instant Cash Offer
Enter the Year, Make, Model, Trim Level & Miles (No VIN Required) and your cash offer appears onscreen (94% of the time)
2 Accept your offer
CarBuyerUSA offers are Cash Market Value. Funds are guaranteed and paid at the time of pickup or drop-off
3Talk to an Agent
Your CarBuyerUSA representative schedules a no obligation inspection. In most markets an on-site mobile inspection can be arranged. The digital purchase agreement takes less than 60 seconds to complete.
4 Get Paid
When CarBuyerUSA picks up your truck, you are paid on the spot in full with guaranteed funds – entire process is hassle free. Inspection, title work & pick up are all FREE.