What's my car worth? All you need to know about used car values
Every month, lots of people go online looking for a used car value. Close to 20 million people want to know "what's my car worth" and the may research. Most of these people want to sell a car so that they can go get something new so it's critical that they get a concrete used car value. What is the best source ?
KBB.com is indeed the biggest and most widely recognized Used Car Value provider but nobody pays Kelley Blue Book Value when they buy a car from a dealer. Why would they presume they can sell their vehicle for KBB? As a consequence of getting an unrealistic used car value from KBB, many sellers get frustrated by trying to sell their used car at an inflated price.
NADA.com or NADA Used Car Value Site sponsored by the National Automobile Dealers Association. These are new car franchised dealers and their numbers are based off actual retail transactions that are very accurate. Most lending institutions rely on NADA in determining how much they will finance on your vehicle. This has a direct impact on the resale value and the selling price of your used car.
BlackBookUSA.com has been a staple for wholesale and retail used car values for decades. Most banks will make loans off Black Book Used Car Values and they are considered to be very accurate. BlackBook uses transactional data from auto auctions to establish Used Car Values and has recently started providing retail black book car values to consumers via their website.
How easy is it to get an idea
of my car's value?
You can look for car values online until you are weary…Your car is only worth what someone else will pay for it! Guidebooks do not make a guarantee that the value they provide is achievable. It is in fact exactly what it says…"a guide", not a guarantee. If you are looking for a bankable used car value then give CarBuyerUSA.com a call and we will give you a GUARANTEED CASH OFFER for your car, truck or SUV. We Pay Cash for Cars, Trucks and SUVs in every state, regardless of condition.
Knowing what your used
car's value is
Selling your car online is easy if you choose CarBuyerUSA! We pay cash for cars, trucks, & SUVs in any condition, anywhere in the Continental USA. No other Car Buying Company, not even CarMax pays more for pre-owned vehicles. Plus, CarBuyerUSA will buy anything from a rollover to a Range Rover. We pay cash for vehicles from $65.00 to $65,000!
Your transaction is secure as funds are always guaranteed. CarBuyerUSA is licensed, bonded and an insured motor vehicle agency. To find out what your car is worth, simply fill out the form on this page to get an instant onscreen quote. It takes only 20 seconds. Give it a try!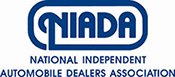 #1 Car Buying Company

Ranked By Sellers
As of September 2023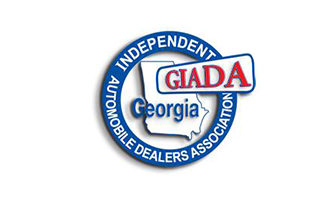 How It Works
We pay cash for cars, trucks, & SUVs, in any condition, anywhere in the Continental USA.
1 Get an Instant Cash Offer
Enter the Year, Make, Model, Trim Level & Miles (No VIN Required) and your cash offer appears onscreen (94% of the time)
2 Accept your offer
CarBuyerUSA offers are Cash Market Value. Funds are guaranteed and paid at the time of pickup or drop-off
3Talk to an Agent
Your CarBuyerUSA representative schedules a no obligation inspection. In most markets an on-site mobile inspection can be arranged. The digital purchase agreement takes less than 60 seconds to complete.
4 Get Paid
When CarBuyerUSA picks up your truck, you are paid on the spot in full with guaranteed funds – entire process is hassle free. Inspection, title work & pick up are all FREE.