CarBuyerUSA Reviews

CarBuyerUSA

5

out of

5
based on
28 ratings.
28 user reviews
---
No one could have gotten me to believe that selling a car could be so smooth and painless. I am a hard core skeptic; and there are enough con men vieing for position to claim another victim that we had certainly better be skeptical and analyze everything. I had two cars and really only needed one so I submitted a post online to sell my Ford Taurus. The next day I received an offer from CarBuyersUSA that I couldn't believe so I went online to read the customer reviews, and review after review after review was positive, and The Better Business Bureau has given the an A+ rating so I was sold. I live in Durham, North Carolina and the car inspection site was in Raleigh, North Carolina. CarBuyersUSA had my car picked up from Durham (free of charge) and transported to the inspection site in Raleigh. The very next day I received a text from Ashlie letting me know that the car was at the inspection site. The next morning I received a text from Ashlie letting me know that the inspection had been completed. On the third day Brian called me and gave me the report on the inspection and informed me that my check should arrive in my mail the next day. The check was sent overnight mail form the main office in Woodstock, Georgia and arrived in Durham the very next day; I held on to my title through the whole process. I was sent a FEDEX envelope to mail CarBuyersUSA the title and the process was over. Four days from start to finish. The process is like a well oiled machine...awesome. Everyone was so nice, respectful and polite. Shout out to Brian and Ashlie, you guys are professional rock stars. Keep up the good work CarBuyersUSA. You are a 5 Star organization.


David in Raleigh
---
Thanks just shipped it out it was a pleasure dealing with you guys!
Thanks!

Yaakov Zellermaier
---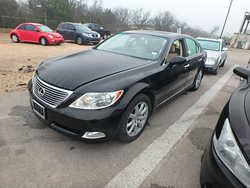 Hey guys,
Y'all were so awesome to work with! Fast and easy! Thank you very much! The funds went in last night and its all good to go! We'll hit y'all up if we decide to sell another vehicle in the future!


Thanks again and take care,

Katie S. ​2008 Lexus LS460​
Austin
---
Hi David,

Just wanted to let you know how much I enjoyed speaking with you through this process of selling our truck to you all... as well as what a pleasure it was to meet Mike and Rod ( I hope I got his name right... I wasn't close by when he was introduced to Frank ). This had to be hands-down, the most painless process of selling a vehicle that we've ever experienced. Thank you so much for your honesty and for being so down to earth and easy to work with. Very rarely do we run into people who do what they say from start to finish.... so thank you for that! We hope that we did not misrepresent our truck and that you all will benefit from our care of it... as well as us giving it a bath before leaving here! haha!

Hope you have a great weekend ahead!


Sincerely,

Frank and Cathy Coleman
Pikeville, TN
---
Good morning! Just wanted to let you both know I saw the wire hit my account late yesterday and dropped the title to FedEx first thing this morning.

Thank you both so much for a wonderful experience. You made the process simple and the professionalism shown by both of you and Brian was outstanding. I would highly recommend your group to anyone looking to sell a vehicle with minimal hassle.
Laura in Philadelphia
---
Hi Clay, the title was sent out via Fedx a couple of hours ago. Nice doing business with you, and God bless.
Larry
---
It should be on the way dropped it off at fed ex. Thank you guys for making everything so easy!
Erica 2011 Jeep Grand Cherokee
---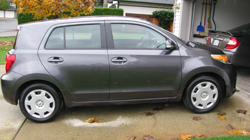 I would like to thank both of you now the dust has settled on your purchase of my XD. Julie I will definitely recommend anyone looking to sell a vehicle worth having call you.
Ed H.
Puyallup, WA 98375
---
Just wanted to let you know that everything went great. Alexis was very helpful and a pleasure.
It was a great experience and a great way to sell the Toyota
Thank you again
John
Conyers, GA
---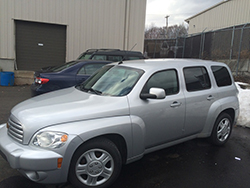 "I had the pleasure of working with Car Buyer USA's Vehicle Acquisition Representative, Matt Ruff, to sell my 2011 Chevrolet HHR. Because my vehicle was a recovered theft–otherwise in good condition– I had been turned away by local dealerships and CarMax, and, of course, working with Craigslist is a lot of work and always somewhat sketchy.
After several months of either being turned away/given extremely unfair offers, I took a risk choosing to go with an online company to sell my car. I chose Car Buyer USA based on BBB reviews and I could not be more pleased with the outcome. Car Buyer USA not only offered me more than double what CarMax did, Matt also went above and beyond by ensuring I felt secure in my dealings with the inspector and the transporters throughout the process. Car Buyer USA even worked with my former insurance company to clarify some misinformation listed in my vehicle's history report.
I could not believe how simple the entire process was, I gave Car Buyer USA a call, they took in my information and later on I received a text message from Matt. From there, I sent over photos of the vehicle and I was given an offer on the same day. They scheduled an inspector and a transporter all within a week's time. The process was efficient and easy.
To anyone looking to sell cars– There is NO other way! Forget CarMax. Start with Car Buyer USA, you deserve an easy way to sell your car! "
Melissa T.
---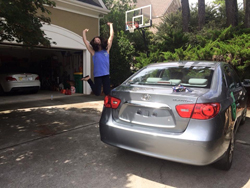 "Buying a first car for my daughter was a challenge. I wanted a car that would be safe and dependable for her and she wanted something that looked cool. The team at CarBuyerUSA.com was great and they helped us find theperfect car. I'm happy and I think my daughter's happy too. Thank you CarBuyerUSA.com!"
Peter T.
Alpharetta, GA
---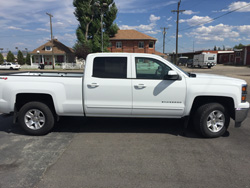 "I was very impressed and thankful for the professionalism and efficiency that was put forth in the buying of my truck. The process was explained very well and my questions were answered in a timely manner. The stress of selling my vehicle was minimized by the friendly staff. All in all it was a good experience."
Wes
Billings MT
---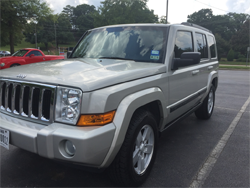 "Carbuyerusa thoroughly walked me through the process of selling my car. They were patient and honored the original negotiated price. Thanks again!"
Sam
San Antonio TX
---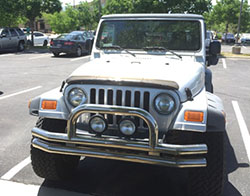 "I just want to say how nice it has been to work with carbuyerusa.com and David . I have sold vehicles before but never online , it was quick and easy and I feel they were very fair in the price . I didn't have to jump through hoops most of the stuff I was able to handle just from my phone . Thank you for the great experience I will definitely use carbuyerusa.com again . "
Thank you!
Joshua F.
---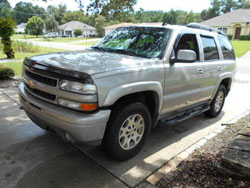 If you're selling your car and don't want Craigslist strangers coming to your home and test driving your vehicle, then CarBuyerUSA needs to be your first and last stop. From my first contact with Matt Ruff, their Vehicle Acquisition Rep, until I got paid (a VERY fair price) was just a few days and I never had to leave my home. Ask for Matt, he's professional, knowledgeable, polite, organized and VERY IMPORTANT, always available. I even contacted him twice after they bought my car and Matt immediately answered my questions. I've never bought or sold a car on my own, but since my husband passed away recently, I had no choice but do it alone and I could not have been more pleased. I was certainly apprehensive about a car sale over the Internet and phone, so I thoroughly checked out CarBuyerUSA through consumer reviews and they have an A+ BBB Rating. THANK YOU MATT! Because of you, I'm "sold" on CarBuyerUSA and will tell my co-workers, family and friends to call you when they're ready to sell their cars.
Anne
Spring Hill, Fl.
---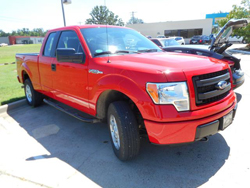 I needed to sell my 2014 F-150 in order to have the funds to build a new shop for my custom painting business. I checked out carbuyerusa.com and was very pleased with their response and professionalism. They gave me a good price for my truck and even picked it up. Now I have cleared the land for the new shop and on my way to growing my business. I will recommend your business to all I know whom are wanting to sell their cars or trucks fast and easy! Thank you and God bless all the staff at your company.
Jerry Ellison
---
Clay Kirkland at CarBuyerUSA paid me $3,200 MORE for my car than CarMax (I hate them) Hendricks Lexus of Charleston, Scanlon Lexus of Fort Myers or Chatham Parkway Lexus of Savannah, and $3,000 more than the Mercedes dealership. The entire process was beyond easy; we agreed on the price, he sent me a one-page electronic DocuSign agreement to buy, he sent a courteous inspector out, the deal was made and he sent out his transport team (a little rough appearing, but actually very sweet and professional) to pick up the car, instructing them to wait til I confirmed that the money was wired into my bank account. He was always reachable by cell phone and we coordinated the wire transfer, even telling me which bank the wire shows up in quickest. I will always recommend friends go to CarBuyer USA to sell their late model, luxury cars. I have had no experience buying cars from Clay, but with the amount of contact I had, talking about life events and such, I think these are good, honest, upright guys in general.
Wendy H
Sullivans Island, SC
---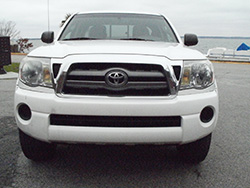 Dave, I just wanted to say thank you for your service that you provide. You guys purchased my vehicle and did EXACTLY as you promised, TIMELY as you promised, CUTTING EDGE communication practices as you promised, and gave me a FAIR MARKET PRICE as you promised. These values and business ethics are so hard to come by now days but you guys did so without delay nor exception. Being a 24 Year veteran, it's instilled in me to do your fellow man right and you guys delivered. In a nutshell, everything you said you would do you did.
Thank you once again,
Marty C SMSgt Retired USAF
---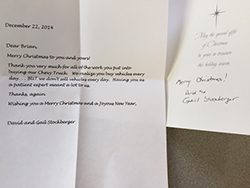 Dear Brian,
Merry Christmas to you and yours!
Thank you very much for all the work you put into buying our Chevy Trucks. We realize you buy vehicles every day... But we don't sell vehicles every day. Having you as a patient expert meant a lot to us.
Thanks again
Wishing you a Merry Christmas and Joyous New Year
David and Gail S.
---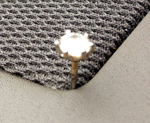 To whom it may concern, I Ronald Daley truly appreciate honesty and professionalism from car buyer USA that found diamond earring in a FX 35 which was sold to your company. Austin, one of your employees informed me that they found a diamond earring and asked me did I lose an earring? I said yes but it was several years ago and didn't know for sure where I lost my earring and Austin immediately asked for my address and sent it to me! Again I truly appreciate the honesty Austin and Car Buyer USA is and this is my testimony...
Ronald D., Orlando, FL
---
I worked with David and from beginning to end, and the process was very easy. David contacted me within hours of my online inquiry about selling my 2007 Boxster. He had a quote for me within an hour of speaking to me and seeing pictures. His quote was 25% higher than any dealership was willing to give me for the car. Knowing I was on a tight timeline, David quickly arranged for an inspector to look at the car, and for the car to be towed to their locally affiliated facility. Within a few hours of my car leaving my property, the money was wired to my bank account. Even though I'm in NJ outside of New York City and David is in Georgia, he was able to walk me through the process of selling my car within 72 hours, all within my accelerated timeline and at a price I was happy with. I recommend using CarbuyerUSA to sell your vehicle.
Melissa P., Jersey City, NJ
---
Mike was great! The appraisal process was fast and easy. After I spoke to him, I took some photos of my car, emailed them over, and had a firm offer back in under 45 minutes.
However, the best part was that Mike freely shared his industry knowledge and advice. I told him my whole situation -- that my car was rear ended and I didn't think it was worth repairing. The insurance company and auto body shop said it was a couple thousand in repairs, but Mike thought it was totaled. Then, he gave me some great advice. He told me how much the car would sell for in good condition. He explained why the auto body shop had an incentive to estimate too low (so they could win the business and then increase the cost during the actual repair). He advised me to get a second estimate, tipped me off to industry jargon to use, and even helped me estimate how much to ask for from the insurance company. He didn't have to do any of that, but he did.
It worked! The second repair shop found thousands of dollars in damages that the first place missed, and the insurance company offered me the full value of the car. Thanks to Mike (and Kelly Blue Book), I knew how hard I could negotiate. Today, the insurance company offered me just over $4800 for my car, which was a fair price and $1200 more than I would have gotten initially.
Thank you, thank you!
My advice: even if you don't sell your car to Damage Max, it's worth calling so they can make you an offer (and maybe give you some free advice).
Jessica R., Alexandria, VA
---
Austin, you helped me sell my 2011 Silverado. I just want to thank you so much for all your help. You were so efficient and everything went exactly how you said and you made it so easy for me. I really, really appreciate that. I'm just very thankful. I just wanted to thank you again and wish more success. I will be recommending You to everyone I know who is looking to sell a car or truck.
Roy A., Phoenix, Arizona
---
At a time when I was reorganizing my life, with a divorce, child, starting college, etc. I found it refreshing to meet someone in business that was really easy to work with. I was looking to sell a truck and you were extremely helpful. You were courteous, and a pleasure to work with and made the process much easier than I expected.
I recommend doing business with Matt Ruff!
Mark L., Winston-Salem, N. C.
---
Would like to thank you Austin you were truly a pleasure to talk to you were a professional in every sense of the word , thanks for that . Good luck in everything you do.
Gary P. Ann Arbor, Michigan
---
I want to thank you for working with me to resolve the problems we encountered in getting the title for my car. It took a lot longer than we expected (on our end) but we were happy we were able to proceed in selling you our vehicle. You were patient, prompt, professional you and your company has been great throughout this process. Me and my family want to say thank you and if I or anyone I know need to sell a car you guys are the go to guys for the sale.
Thanx again!
John M - Houston, TX
---
Thanx much for working with me, I hope you understand that with all the internet fakes & scams a person can't be tooooo careful. I appreciate your work & patience. The main reason I was hesitant was that I could find NO reviews for any of the company names used, I will make sure we get you started with good reviews wherever we can post them.
Thanx again!
Len & Gretchen H - St. Louis, MO
---
I recently sold my vehicle to CarBuyerUSA. The process was simple and easy - they even came to my house to pick up my car. There was a minor problem though - the check was endorsed to the wrong bank. Even though it was a weekend, CarBuyerUSA's team was on duty. They were able to switch my payment method to wire transfer and I had the funds in my account before business opened on Monday.
I want to thank Mike, David and Bill for their kind reassurance in resolving this. It was a pleasure doing business with you. Thank you - I will definitely recommend your company to my friends. Thank you again!
Cindy C - Orlando, FL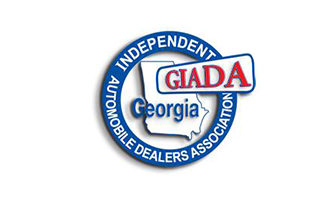 How It Works
We pay cash for cars, trucks, & SUVs, in any condition, anywhere in the Continental USA.
1 Get an Instant Cash Offer
Enter the Year, Make, Model, Trim Level & Miles (No VIN Required) and your cash offer appears onscreen (94% of the time)
2 Accept your offer
CarBuyerUSA offers are Cash Market Value. Funds are guaranteed and paid at the time of pickup or drop-off
3Talk to an Agent
Your CarBuyerUSA representative schedules a no obligation inspection. In most markets an on-site mobile inspection can be arranged. The digital purchase agreement takes less than 60 seconds to complete.
4 Get Paid
When CarBuyerUSA picks up your truck, you are paid on the spot in full with guaranteed funds – entire process is hassle free. Inspection, title work & pick up are all FREE.