Selling a vehicle with accident history
When you've got a car or truck that's been in an accident, you have a vehicle that is far less marketable than those vehicles with no accidents or derogatory vehicle history.
Vehicle history reports like Carfax and Autocheck reveal everything about vehicles history including accidents, title and registration information, maintenance, recall information, service campaigns and just about anything - including a tow or impound. Unfortunately for the owner of the vehicle, there will always be "something" about your vehicle's history that doesn't help increase the value. History reports like Carfax reveal so much about a vehicle that "would-be" buyers tend to overthink each line item and pick a vehicle apart. A great example would be a pristine 2015 Ford F150 4WD Crew Cab Pickup with no accidents, perfect maintenance record, zero recalls but was purchased and registered in Vermont. Try selling that vehicle in Florida and everyone will turn their nose up at it and walk away! Why? Because it has been bathed in salt for 6 years, driven through crater size potholes in ice & snow and maybe ridden hard & put away wet its whole life? More simply explained, the buyer has the luxury of choice and they can look past your Northeast History Vehicle and buy the same one that was born & bred in the Sunbelt. Catch my drift here about information? Knowledge is power!!!
A satirical view of Vehicle History Reporting
Imagine you are dating online…you find someone of interest and they really seem to be "your type". What if you could select a background report that told you EVERYTHING that person ever did physically, romantically…the good, bad & ugly? If everything was revealed… every single person they ever dated, if they held hands, if they went out for Chinese food, if they went to the movies… use your imagination and think of how that might impact your decision on whether or not you want to spend time with that person! That kind of transparency is scary isn't it? That is because there are very few perfect people out there and the same thing applies to vehicles. The question is….will you settle for "less than perfect" and if you go that route, what would induce you ?
The number of sources that report data and share data with vehicle history reporting agencies is endless and includes body shops, insurance companies, tow yards, municipalities, impound, police & fire departments, new car dealerships and service repair centers. CarFax will pay just about anybody for data that enhances a view of the vehicles history – they are the Kings of Data Collection.
The Point of sharing all this information is to enlighten people about diminished value so that they can recover the loss associated with the stigma of the accident when the insurance claim is settled. Make no mistake the less is significant and it's real your vehicle has been refurbished after it's been in an accident it will never be the same ever structurally, mechanically and electronically - the vehicle has been compromised. A repaired vehicle has been "refurbished" and refurbished items are sold all the time, but they are sold at a discount.
So if you're going to suffer a loss at the hands of somebody else's fault and somebody else hit you and was liable their insurance carrier should compensate you for that loss upfront. We buy millions of dollars in accident damaged vehicles every month and none of them will fetch fair market value. An accident means Kelley Blue Book is not in your future! NADA Retail is long gone and Edmunds is a figment of your imagination. There are buyers for accident vehicles out there but the channels for resale are limited and the audience is far less than that for a nice low mileage vehicle that is accident free.
CarBuyerUSA.com buys vehicles with accidents - in fact we specialize in purchasing & remarketing vehicles with bad vehicle history. We are experts in vehicle valuations and there is no better authority on providing a diminished value loss than an a company that buys and sells accident damaged vehicles.
Tips for selling a vehicle with accident history
Be honest – disclose what you know. If you have collision repair estimates and photos that will bode better than the would-be buyers imagination.
Buy a CarFax report and share it – this gesture of transparency will give the buyer confidence that you aren't trying to trick them and will add credibility that the car was properly maintained.
Be realistic – price the car accordingly…don't look for KBB Retail or NADA Clean Retail if your car has 2 wrecks – start at 10% below retail and expect to transact at 15-17% under retail.
Talk about the area of impact and the severity. A pickup truck hit in the rear end is a lot less offensive than a BMW hit in the front.
Airbag Deployments
Airbags deployments are very detrimental if they are on the Vehicle History Report. It's the worst case scenario, so brace yourself for the long, arduous task of selling the car privately. Very few buyers will take their cash and plunk it down on a vehicle with airbag deployments - the same goes for Severe Damage.
Generally, when airbags have been deployed (one or more) it pretty much guarantees that vehicle will have structural damage. Additionally, the stigma of having deployed airbags creates the perception that the airbag system may not function properly in the future. This doubt in the mind of a buyer undeniably negatively impacts the vehicles price and there's no way you can change it. The harsh reality of having to sell a vehicle with an accident is that you will be taking a price hit. The question is how can you minimize that?
Look for Damaged Vehicle Buyers online – they are all licensed automobile dealers and once it's sold, its final
Trade the vehicle in – dealers have channels for disposing of the vehicle more efficiently than you – the money is better
Keep the vehicle – as a vehicle ages the severity of Diminished Value becomes less significant
There are 260M vehicles on the road in the USA. About 25-30% of them have been in an accident, which may or may not have been reported to a vehicle history provider. There is nothing worse than finding out the vehicle you purchased (privately or from a dealer) has been wrecked. There is generally recourse for non-disclosure, depending on the state where the transaction took place. We encounter a fair amount of non-disclosed accidents and we try our best to remain impartial and advise the seller to resolve matters amicable as most dealers are apt to entertain a pleasant conversation than a hostile one.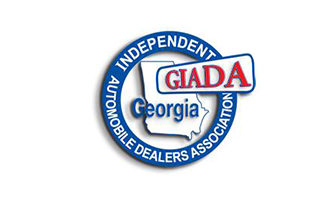 How It Works
We pay cash for cars, trucks, & SUVs, in any condition, anywhere in the Continental USA.
1 Get an Instant Cash Offer
Enter the Year, Make, Model, Trim Level & Miles (No VIN Required) and your cash offer appears onscreen (94% of the time)
2 Accept your offer
CarBuyerUSA offers are Cash Market Value. Funds are guaranteed and paid at the time of pickup or drop-off
3Talk to an Agent
Your CarBuyerUSA representative schedules a no obligation inspection. In most markets an on-site mobile inspection can be arranged. The digital purchase agreement takes less than 60 seconds to complete.
4 Get Paid
When CarBuyerUSA picks up your truck, you are paid on the spot in full with guaranteed funds – entire process is hassle free. Inspection, title work & pick up are all FREE.