We Buy Bad Transmission/Engine Cars - Cash for Broken Vehicles
We buy damaged cars, disabled cars, inoperable cars and even offer cash for junk cars. We pay cash for cars, trucks, & SUVs, anywhere. But our roots are buying damaged or inoperable cars and we pay the more than any car buying website. We Buy Inoperable Cars in every state, regardless of condition. CarBuyerUSA is "Inoperable Vehicle" headquarters. No other Car Buying Company pays more for non-running cars. CarBuyerUSA will buy anything from a rollover to a Range Rover – even if it does not run. Whether it's a blown motor or bad transmission – we want your non-running car!
If you want for cash for broken vehicles or need to sell your car fast, CarBuyerUSA can get you cash quickly. And we will come get it at no expense to you!
CarBuyerUSA is the leading inoperable vehicle buyer with the largest network worldwide. CarBuyerUSA can buy your damaged car for more because we have low overhead and high volume. Do not sell your car to the shop that has it, they repair cars but don't specialize in buying them. Thye will make a lowball offer for your car, then they fix it for almost nothing and sell it for full market value. The repair shop has a conflict of interest because they would rather repair your car than buy it. By offering you a very low price for your vehicle they force you to repair it. CarBuyerUSA will never do this – we will make the highest possible offer and buy your car for cash!
We buy broken cars. We pay cash for cars, trucks, & SUVs, even if the transmission is bad or the engine is blown.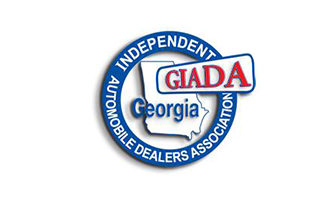 How It Works
We pay cash for cars, trucks, & SUVs, in any condition, anywhere in the Continental USA.
1 Get an Instant Cash Offer
Enter the Year, Make, Model, Trim Level & Miles (No VIN Required) and your cash offer appears onscreen (94% of the time)
2 Accept your offer
CarBuyerUSA offers are Cash Market Value. Funds are guaranteed and paid at the time of pickup or drop-off
3Talk to an Agent
Your CarBuyerUSA representative schedules a no obligation inspection. In most markets an on-site mobile inspection can be arranged. The digital purchase agreement takes less than 60 seconds to complete.
4 Get Paid
When CarBuyerUSA picks up your truck, you are paid on the spot in full with guaranteed funds – entire process is hassle free. Inspection, title work & pick up are all FREE.