What's My Car Worth?
When determining your car's value, it's important to distinguish between the different types of values you may encounter:
Retail value refers to the amount you'll be expected to pay for a car, at a dealership, that's similar to yours in terms of model and history. This is not how much you'll receive if you sell it on your own. Dealers tack on additional costs, so the retail price is generally a significant amount more than its trade-in value. Retail value is also often a much higher amount than a private seller would charge for a car in similar condition.
This refers to the amount of money you'll receive from a dealership for your old car. Trade-in value is always lower than retail value. Why? To put it simply, convenience. In these situations, the dealer takes care of paper work, inspections and emissions tests. Trade-ins must also often be reconditioned; the dealership will have to put work and money into detailing, repairs, and washing. Due to these costs incurred with a trade-in, dealers offer a trade-in value that's much below the car's retail value. In most states, sales tax is only applicable on the difference between retail value and trade-in value. This adds incentive for some shoppers to trade in their car. Because trade-in values are so low, some car owners choose to sell privately.
This is the value of a car similar to yours in make and condition if purchased from a private seller. This is generally lower than retail value but higher than trade-in value. Those looking to sell their car privately often do so in order to make more than they would in a trade-in; however, the time and money spent advertising a car can cost more than a seller might think, which makes the overall profit much lower when and if the car finally does sell.
Most car values are estimated using traditional methods. Current market values are based on databases that track the selling prices of particular cars across the country. This allows for automatic, immediate dating that provides up-to-date price estimates based on how well the car is selling nationwide. It can be highly localized and provide more accurate estimations. Many car estimators will take regional differences into account when determining car value, and you should keep that in consideration as you try to determine your car's worth. Why are regions important? Climate and location plays into the condition of your car in a significant way. You'll often see that car value estimators ask users to input a zip code; this helps them track the estimated value based on where you live. The weather in one portion of the country is bound to be much different than another; inclement weather conditions can strip paint, cause rusting, and a host of other conditions that you must take into account. Economic health also plays into how much your car is worth in a given area; supply and demand can be much different in one city than it is in another just down the road.
Mileage and Condition
The first two factors to consider when it comes to determining your car's value include mileage and condition.
Mileage: As your mileage increases, the wear and tear your car experiences does as well. Of course, the point of a car is to drive it, so it may be impossible to avoid racking up those miles. However, being mindful of the amount of miles you're driving is bound to help you estimate the value of your car at any given point in time.
Condition: The condition of your vehicle's exterior can significantly affect its worth. Have you kept up with washing your car? Do you regularly wax the paint? Dents, scratches, and rust left to fester can decrease your car's value. Be sure to take a look inside your car as well. If you smoke, know that the damage and smell adhered to the seats will greatly deplete your profit from a resale. Are there scratches or tears in the upholstery? Doing all you can to fix any of these common car maladies can greatly improve your chances of fetching a higher price.
Your Vehicle History
Vehicle history plays an important part in determining your car's values. While mileage and condition are apparent on first glance, vehicle history tends to be the place that dealers and car buyers glean the most important car valuing information from. Whether it be the number of accidents you've had or how many oil changes you've skipped, there's plenty of information found in your car's history. As important as model year and total mileage can be when asking "What's my car worth?" Buyers will consider maintenance and accident history as well.
Accidents: An accident is a terrible occurrence in itself, with high insurance premiums being an unfortunate side effect. Accidents can also play a large role in determining your car's value, even if the damages have been repaired. Why? Because the accident and resulting damage become part of your vehicle history report. Insurance claims and deductibles paid become part of that history. As auto dealers are required by law to report car damage history to any new buyers, most dealers and resale companies will dock the price for trade-in because your car may be a harder sell.
Even if the car is in excellent shape when it comes time to sell it, you'll find that having an accident in your history brings your resale price down much lower than anticipated. The more significant the damage, the more loss in value your car will incur. Bottom line: if your car has sustained damage in an accident, its value is diminished permanently.
Oil Changes: Proper maintenance is essential, and skipping regularly scheduled checkups and repairs can significantly decrease the value of your car. If you haven't been keeping up with oil changes, you may find that your car doesn't fetch the price you may have expected. Skilled technicians can spot lack of maintenance through a variety of means. They will check coolants, brake fluid, and engine oil, so be sure you're regular with your auto checkups to make sure your car is in its best condition. Oil changes are especially important; oil helps decrease friction that would otherwise damage the engine. It's wise to keep receipts of any auto work to help prove the repairs were done.


Number of resales: The more times a car has been resold, the less you'll gain in trade-in value. Often this is due to more wear and tear and certain factors involving mileage and vehicle history.


Outstanding Recalls: More than 46 million cars and trucks in the United States—one in five of every used car on the road—have been recalled due to safety defects but left unrepaired. Having a recall that's gone unchecked or unrepaired can majorly dock your car's value when it comes to trade-ins. It's important to take all recall notices seriously, and understand what the government says about this recall in particular. Getting your defect repaired can help you retain value that might have been otherwise lost. Keep records of any repairs.
The Effects of Drivetrains on Car Value
In general, automatic transmissions will fetch higher prices than vehicles with manual transmissions, simply because demand is higher for the former. In certain situations, you may be able to sell a manual transmission car for more, namely in a sports car that's highly sought by enthusiasts. In general, however, automatic transmissions are better able to recoup their costs. All-wheel drive also retains its value.
Paint Color is Important
The color you choose could play heavily into your resale value. Standard colors are bound to fetch higher prices; if buyers are historically disinterested in a color, your trade-in value drops. Safe colors include white, silver, and black, and while there are other hues that won't greatly affect your resale value, steer clear of loud oranges and vibrant purples.
The Features that Make or Break Car Value
There are certain nonstandard features that could help improve your car's worth. Whether it be seat warmers, bonus safety features, or automatic headlights, some upgrades are worth your investment. Unfortunately, there are many features that don't add value to your car, and often don't pay off in the long run. Examples include technology features and chrome wheels that may not appeal to the general public. If less people are willing to shell out more for your upgrades, you'll face a loss on investment.
Brand Makes a Difference
Brand can play a huge role in value retention. Regardless of quality or condition, brand name can be one of the biggest deciding factors in determining you car's worth. Brands that tend to retain their value include Toyota, Subaru, Mazda, and Honda, while BMW, Lincoln Benz, and Jaguar can depreciate in value much quicker.
The first step in selling your car for a fair price is determining its actual worth. Appraise your used car at CarBuyerUSA to find the most accurate price for your current vehicle and let us make you a fair offer to take your car off your hands with no hassle and find money immediately in your pocket.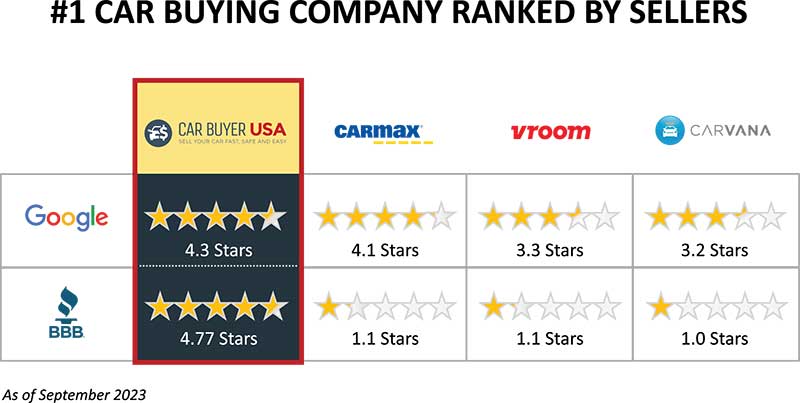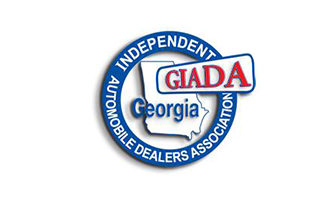 How It Works
We pay cash for cars, trucks, & SUVs, in any condition, anywhere in the Continental USA.
1 Get an Instant Cash Offer
Enter the Year, Make, Model, Trim Level & Miles (No VIN Required) and your cash offer appears onscreen (94% of the time)
2 Accept your offer
CarBuyerUSA offers are Cash Market Value. Funds are guaranteed and paid at the time of pickup or drop-off
3Talk to an Agent
Your CarBuyerUSA representative schedules a no obligation inspection. In most markets an on-site mobile inspection can be arranged. The digital purchase agreement takes less than 60 seconds to complete.
4 Get Paid
When CarBuyerUSA picks up your truck, you are paid on the spot in full with guaranteed funds – entire process is hassle free. Inspection, title work & pick up are all FREE.