Car Buyer USA We Give You Options – Can I Sell My Used Car to a Dealership?
It's understandable that you may not be very comfortable taking on the task of selling your used car, after all it can be a huge hassle. Listing it on Craigslist or Autotrader for instance is fairly easy to do, but their processes once your vehicle is listed is time consuming and quite frankly, a hassle. There's the scheduling to show your vehicle to a potential buyer, the risk of the "no shows", the lowballing, a lot of phone calls and emails, and then there's a possible safety issue. Do you really want a stranger to come to your home or risk meeting the buyer somewhere you feel is safe and may not be? The buyer may be thinking safety first also, so you may need to go to their bank with them to receive payment, or you may agree to work with the buyer who is seeking to finance – that can be a huge hassle for you. Our process we offer you is fast, safe, and easy. What does this mean? Car Buyer USA is your go-to because we give you options to sell your car fast. When it's time to start thinking "I need to sell my car quick. Can I sell my used car to a dealership?" look no further. We're the best of both worlds, we give you a high instant cash offer and we won't be beat. What are the options we give you?
If you're local, stop by our lot in Woodstock, Georgia.
If you're not local, it's not a problem. We buy cars, trucks, vans, or SUVs no matter which city and state you live in. We're nationwide.
A dealership will not offer you more than we will, so get started now and fill out our short form for your high instant cash offer in as little as 20-seconds.
We have a nationwide preferred partner network conveniently located near you. We'll schedule an appointment for you to take your vehicle in for an in person inspection.
If you can't make it to one of our nationwide preferred partners, ask about us picking it up from your home, workplace, or where you feel most comfortable.
If you're a small business or a mid-sized fleet, Car Buyer USA also has a fleet program we buy cars from you too. As you can see, we cover a lot of ground in the car buying business.
Don't forget, when it's "sell my car quick for a high price" it's us.
However, the question, "Can I Sell My Used Car to a Dealership?" remains and we have the answer for you.
Will a Dealer Buy My Car?
Most dealerships are typically interested in buying a used car, but they will not pay you what we will. Before you decide to sell your car to one of your local dealerships, we have some pointers for you.
What Type of Vehicle Do I Have?
Before driving over to the dealership, consider your car and its condition. If it's not in really good condition a new-car dealership may not be willing to buy it. We recommend not taking your car into a Mercedes dealership for an offer.
Instead, use our short form for a fast, safe, and easy high instant cash offer in as little as 20-seconds to see the true value of your vehicle. In the interest of full disclosure, a dealer probably won't offer you the same amount we do. Our patent pending formula doesn't use the same system the other companies do. Our calculation system is different and set up to give you the highest quote possible.
What Dealership Should I Go To?
We suggest you do business with us to experience a smooth process and get the highest quote you'll find; but if you're determined to seek an offer from a dealership first we have some suggestions for you.
I know they say, "if it's dirty it doesn't matter", but clean up your vehicle.
Select a dealership based specifically on the manufacturer and condition of your car.
Choose the right type of dealership. You want one where you'll have a better chance of a sell. For instance, if your vehicle is a Chevy, take it to a Chevrolet dealership that also sells used cars.
Our Thoughts
We understand you may not be comfortable with all that goes into selling your car, it's why we buy cars the way we do. At Car Buyer USA we give you options to make the process fast, safe, and easy with convenience a priority. Your time is important to us and we always have that in mind. So remember, when the time comes where you're thinking "I need to sell my car quick. Can I sell my used car to a dealership?" we're your go-to and we want your business. Get your high instant cash offer now and sell your car fast. You can have money in your bank FAST and not sign your title over until you do. We'll prove we're the best and won't be beat.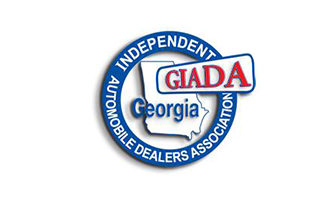 How It Works
We pay cash for cars, trucks, & SUVs, in any condition, anywhere in the Continental USA.
1 Get an Instant Cash Offer
Enter the Year, Make, Model, Trim Level & Miles (No VIN Required) and your cash offer appears onscreen (94% of the time)
2 Accept your offer
CarBuyerUSA offers are Cash Market Value. Funds are guaranteed and paid at the time of pickup or drop-off
3Talk to an Agent
Your CarBuyerUSA representative schedules a no obligation inspection. In most markets an on-site mobile inspection can be arranged. The digital purchase agreement takes less than 60 seconds to complete.
4 Get Paid
When CarBuyerUSA picks up your truck, you are paid on the spot in full with guaranteed funds – entire process is hassle free. Inspection, title work & pick up are all FREE.