Cash for Cars
Get cash for cars of all types. Whether you're selling an RV, pickup truck, diesel truck, or four-door sedan, CarBuyerUSA agents are ready to provide you with a competitive offer. We are the premier consumer-direct car buying company in the United States, and we've helped clients nationwide sell their cars for cash with ease. With facilities in every state, you'll find getting cash for your car is easy and immediate; come in and see us, or have one of our car buying agents come straight to your home or business.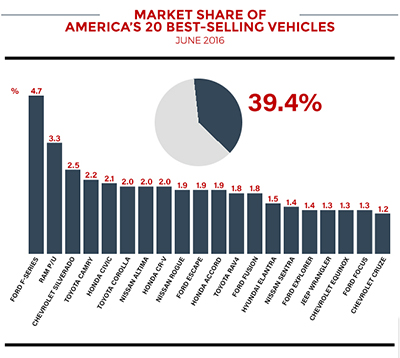 What Kind Of Cars Does CarBuyerUSA Buy?
We can buy any car, in any condition. We'll pay you more for your pre-owned vehicles than our competitors, and take pride in providing our clients with the best prices available. Whether you have a beat up car that simply refuses to run or a luxury vehicle that doesn't suit your needs anymore, we'll offer you a fair value price and ensure the process is as simple as possible.
We offer cash for cars, and work to make the process simple and efficient. If you need cash in a hurry and are looking for ways to get rid of unwanted vehicles, let CarBuyerUSA take the stress out of the equation. From junk cars that don't run to top of the line luxury vehicles, there's no car we won't buy. Get the best cash offers for your unwanted vehicles today and turn a junker into a jackpot. Was your car towed and you simply don't have the money to get it out? We can quickly purchase your impounded vehicle and even cover the storage charges incurred during its time there. Whether your car's engine has exploded or your next to new sedan is running in mint condition, you can rest assured that you're getting an honest and fair offer from our professionals.
How Do You Determine What My Car is Worth?
Unsure how much your vehicle is worth? Have your unwanted car appraised at CarBuyerUSA.com and find out your vehicle's value today. We pride ourselves on offering cash for cars within minutes, and you'll find our offers are extremely competitive in today's used car buying market.
Don't deal with salesmen at the dealership or private buyers looking to swindle you out of your car's actual worth. CarBuyerUSA has an A rating from the Better Business Bureau, and we are licensed, bonded, and insured to purchase and sell automobiles. Never worry about the hassle of dealing with scams and fraudulent payments. With our car buying agents, you're in safe hands and guaranteed to receive the funds as outlined in your agreed upon price offering. We never send our clients to third parties or auto dealers; we pay cash for cars and cut out the middleman.
Between 2011 and 2016, the number of used cars sold in the first quarter of the year increased by nearly 200,000. This means that demand for used cars has continued to increase. As the used auto industry continues to grow, and prices skyrocket, we're prepared to offer you the best prices available for your car.
When determining the total value of your car, our car buying consultants take a look at a variety of factors. From condition and mileage to special features and color choice, there's a great deal that goes into our inspections. When filling out our online form or talking to one of our agents, be sure to provide as much accurate detail as possible.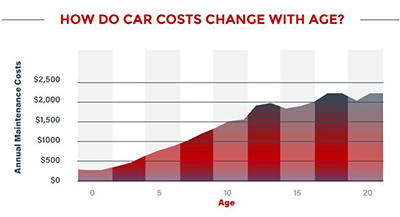 How Do I Go About Receiving an Offer for My Car?
Never haggle with a private buyer again; CarBuyerUSA takes the frustration out of selling your car. Getting an offer for your unwanted car is simple, and you can choose from a variety of methods. One of the easiest ways to receive an instant offer is through our easy online form. Head to our homepage and give us just a few tidbits of information. Simply outline the make and model of your car, its year, condition, and mileage, then tell us a bit about its trim style and upload a few photos. Within minutes you'll receive a competitive offer. Take it or leave it, no commitment and no questions asked.
If you'd prefer to speak to a live agent, simply call our toll free number and talk to one of our car buying agents. Every member of our team is trained to provide accurate values, and we provide top-notch customer service guaranteed to make the process simple and efficient. Our fair offers take a variety of aspects into consideration, and you're guaranteed to receive an offer that's competitive in today's market. You're under no obligation, and we require no fees or commitment. We'll purchase cars of any make and condition, and our clients rest assured that their transaction is secure. Our offers utilize guaranteed funds, and we work quickly to ensure you get the cash for your car in the shortest amount of time possible.
From the information you provide, our consultants come up with an offer, often within just ten minutes' time. You'll then receive a top-dollar offer right over the phone or online. If you agree, simply press accept or verbally confirm.
After accepting our price offering, you'll find the process is finished with ease and efficiency. You'll be asked to sign a digital purchase agreement, which provides you with essential protections and covers liability issues. After receiving your completed digital purchase agreement, we'll work with you to determine a convenient time for agents to come inspect the car. In some cases, we can come to you or meet you at one of our facilities the very same day. If you've scheduled an inspection at your home, a car buying agent will arrive for the car pickup and perform an inspection to ensure the car is exactly as detailed on your offer form. If you've elected to drop off your car at one of our local facilities, our consultants can quickly inspect while you wait onsite. After inspection and payment, the vehicle will be removed at no cost to you, and your responsibility for the unwanted vehicle will be complete.
On the off chance that your vehicle fails inspection, don't worry. We can still purchase your unwanted car; however, we'll likely need to adjust the price offer to compensate for any issues discovered during the inspection. If you don't like the second offer, you're under no obligation to accept.
You can choose the way you receive cash for your car. From bank checks to bank wires and certified funds, we aim to make the process as streamlined as possible for you to ensure your funds are received with immediacy. Once you've received the funds, the signed title is then turned over to CarBuyerUSA, and we'll handle the transport and any certification issues relevant to the vehicle. With your responsibility complete and your unwanted car transported off your property, you can walk away with cash in hand and stress-free.
We are not in the business of selling you a vehicle, and we're not using your vehicle offer as a trade-in value. We're simply in the business of paying cash for cars, whether you're selling a new vehicle or a wrecked car that's been in your driveway for years.
Where Does CarBuyerUSA Purchase Cars?
We're able to purchase cars in every state in the Continental United States, with facilities and agents standing by to provide our customers with high-quality customer service. Simply head to our locations page, type in your zip code, and browse facilities near you. Local car buying consultants can meet you within our facilities or make it simple and come straight to your home to perform an inspection and transport your car after providing payment. We're focused on making the process as convenient as possible for you, and our agents are ready seven days a week to help you get cash for your car.
What If My Car Is Damaged?
We buy vehicles in any condition, even those with poor Carfax reports and obvious damage. Whether you were in an accident or your car is simply old and in need of a great deal of repairs, we'll buy any damaged vehicle, regardless of age or condition.
CarBuyerUSA specializes in offering cash for cars with previous repairs, poor vehicle history reports, and frame damage. Holding onto a car that no longer suits your needs can actually end up costing you more in the long run. As your car ages, its maintenance becomes more expensive. While you may spend less than $500 a year on maintenance with a new car, by the time a car is 20 years old, your average spend will exceed $2,000 a year. Instead of pouring money into repairs and maintenance, consider selling your car to access fast cash and purchase a vehicle, new or used, with less wear and tear.
What's your damaged car worth? Probably more than you think. We're experts at finding the value in wrecked and damaged vehicles. Because we can extract as much value as possible from any vehicle, you can rest assured that you're getting the most cash for your car. CarBuyerUSA consultants will provide you with multiple offers to help you make the most cash possible on your used car. If you need cash immediately, receive an onscreen quote in minutes and sell your unwanted car today.
Regardless of appearance, we'll dutifully inspect your vehicle for hidden value. We'll take a look at the damage, assess your vehicle's history, and provide a fair offer. With cash in hand, you'll have the ability to move onto a new car with no damage, and get rid of your old vehicle with no sweat off your brow. We'll never lead you on with false offers, and with accurate reporting on your end, you can expect to receive your payment instantly once your car's inspection is complete.
Do you have a junk car that's been rusting on your driveway for far too long? A junk car can be a real eye sore and serve as a major inconvenience, and sometimes may even see you in a bit of trouble with law enforcement or neighbors. Instead of dealing with having the car towed yourself, get the value out of it that you can with our competitive cash for cars offers.
Why Shouldn't I Sell to a Private Buyer?
If you've ever attempted to sell a car to a private buyer before, you know the hassle that comes along with sourcing the buyer, haggling over the price, and transporting the car where it needs to be—especially if it no longer runs. It can take a great deal of time to find a reliable buyer who is willing and able to pay what you're asking for and you may find yourself spending a small fortune in order to post ads, to no avail. If you do find a buyer, it can be difficult to get the price you want, as many private buyers and junk yards will give you much less than the value of your car.
You'll also encounter private buyers that waffle on their purchase, often making plans to come pick up the car and then ending all contact. Instead of dealing with this headache and wasted time, sell your unwanted vehicle to CarBuyerUSA and get cash for your car within the day. Getting rid of an unwanted car is as easy as picking up the phone or filling out a five question online form.
I've Never Sold a Car Before. What Do I Have to Do?
Selling a car for the first time can be a nerve wracking process. You'll want to ensure you're following the law in all regards, and make sure you're getting the best price possible. These two steps can be more difficult than expected if you're going it alone. Using a car buying company like CarBuyerUSA can take the unknown out of the sale.
If you've never sold a car before, don't worry. Our team of trained professionals can guide you through the process step by step and ensure you get the money you deserve for your used vehicle. Our aim is to make the car selling process a breeze. It's easy to be misled if you head to a junk yard or a car dealership. We'll never try to fool you, and pride our company on offering the fairest, most honest prices available.
Our reputable and reliable company has given countless clients cash for cars of all types; from Range Rovers to Cadillacs and everything in between. Whether you own a Suzuki, Toyota, Tesla, or Dodge, we'll offer you a fair deal. Even if you believe your car isn't worth a significant amount of money, you should consider selling it for cash—you never know the value our trained car buying agents will be able to spot. Instead of dealing with complicated paperwork and hours spent at the DMV, let our agents take care of the busy work. Don't worry about repairs or smog certificates; we'll buy your car regardless of its condition and take care of all the details so you don't have to. Still paying off a loan on your car? Don't worry; we can still buy it from you and take over the payments, simple as that. CarBuyerUSA has solid relationships with over 100 lenders, and we've had plenty of experience in paying off liens in every state in the Continental United States. Perhaps you've lost the title of your car in a move or it's been accidentally thrown away. We can help you secure a replacement and purchase your car for cash the very same day. With title processing agents across the country, we'll help you navigate the title acquisition process and pay you cash for your car simultaneously.
Simply accept our offer, sign on the dotted line, and receive payment for your car. Selling a car doesn't need to be complicated, and getting cash for cars you no longer use means alleviating stress and gaining cold hard cash.
We understand the true value of your used vehicle, and we're dedicated to providing the best price on the market for your unwanted car. Instead of waiting for payment, accepting a check that may or may not bounce, and worrying about setting up meetings with strangers, take the hassle out of car selling with CarBuyerUSA. Find the best cash for cars deals here. Don't worry about obligations. We're straightforward and honest with our offers; if you don't like our offer, you're under no obligation to take it.
No matter the appearance or condition of your car, we're willing to buy it. Want cash for your used car? Get a quote free over the phone or through our easy online form and receive an offer within minutes for your unwanted vehicle. Don't let time go to waste and make money off of your unwanted vehicle. From expensive convertibles to salvaged old trucks, we'll purchase any and all vehicles for the best price on the net. You take the cash, and we'll take the car—it's really as simple as that.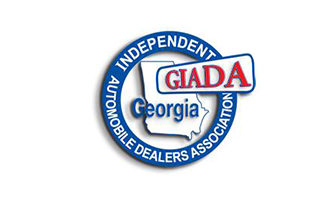 How It Works
We pay cash for cars, trucks, & SUVs, in any condition, anywhere in the Continental USA.
1 Get an Instant Cash Offer
Enter the Year, Make, Model, Trim Level & Miles (No VIN Required) and your cash offer appears onscreen (94% of the time)
2 Accept your offer
CarBuyerUSA offers are Cash Market Value. Funds are guaranteed and paid at the time of pickup or drop-off
3Talk to an Agent
Your CarBuyerUSA representative schedules a no obligation inspection. In most markets an on-site mobile inspection can be arranged. The digital purchase agreement takes less than 60 seconds to complete.
4 Get Paid
When CarBuyerUSA picks up your truck, you are paid on the spot in full with guaranteed funds – entire process is hassle free. Inspection, title work & pick up are all FREE.