Damaged Cars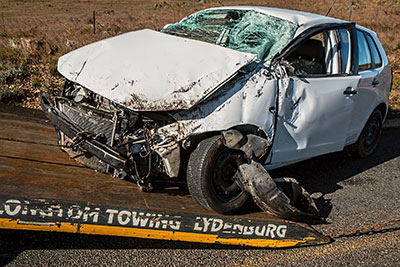 We have good news! We pay cash for cars, trucks, & SUVs, but how do selling damaged cars work and how do you get the most money for them? Will you get more on the resell value if you use it as a trade-in, or if you sell it as a private sale? Will you get more money if you sell it to a junk yard? The answer may seem like an impossible, but it is much easier than you might think to sell your car fast, damaged or not. CarBuyerUSA.com not only makes the process simple and convenient, we pay you more than you will get from any other buyer online or off.
Selling a damaged car can be a daunting task to take on, how do you know what it is worth? For that matter, where do you begin in the calculation for resell value of a damaged car? Depending on the type of damage it could be a pretty simple process or one that is very confusing and complex. If severe damage you most likely will run into a wall of "for a car with this amount of damage, we will pay you $50 to tow it away for you." If there is minimal damage, you may find the issue of being offered a very small amount for your car just because the word "damaged" is attached to it.
CarBuyerUSA.com takes the confusion and headache away for you with their key points checklist for calculating the resell value that shows the highest value for damaged cars.
How It Works
Step One
Give us the details about your car, truck, van, or SUV. How do you do this? Use our short form to enter your vehicle's details, being as accurate as possible the better your guaranteed offer will be and you'll sell your car fast. Make sure your contact information is valid so we can contact you to buy your damaged car!
Step Two
There's just one requirement in step two. Click on "Get My Offer".
Step Three
Happy with your 20-second offer? Great! Accept it! If not, or you would like to talk to us about it our agents are immediately notified and will give you a call.
Didn't get an instant offer? No worries, we probably just need to clarify some of the details entered so you can sell your car to us fast! One of our helpful agents will be in touch that day or the next business day.
Accepting Your Offer
For all vehicles, we pay cash for cars, trucks and SUVs from the seller with the title in their name. We can't be a fast carbuyer or buy any car with a title in anyone else's name. To verify the name and address of the vehicle's owner, and to be sure the title is signed in the proper place, we sometimes ask for a scan of your signed title. The legal owner is the only person who can sign and sell a car and we will only purchase a vehicle from the legal owner.
For verification purposes, we will also ask for a scanned copy of the owner's driver's license to verify your name and signature matches the vehicle's title. We only need to match your name, address, and signature on your license with the information on the owner's car title. For your privacy and security, all other information can be scratched out so we can't see it and this copy cannot be used to transfer ownership of your vehicle to us in any way.
Get Paid Fast!
Now that all necessary vehicle ownership is verified and out of the way, and you've accepted your offer, our live agents will work with you to pick up your broken, damaged, or salvaged automobile. If your car is drivable and you prefer to drop it off at a convenient location, no problem! We have a network of nationwide preferred partners we will schedule a drop-off appointment with for you that fits your schedule. All of our preferred partners are fully insured and licensed for both their safety and theirs.
Giving Your Car Over to Us Is Fast!
After accepting our offer for your damaged car, most vehicles are picked up in as little as 24 to 48 hours. Under conditions out of our control, sometimes times a vehicle pick up can take a little longer – weekends and holidays; but once your car is scheduled for a pick up, one of our nationwide preferred partners will pick it up. The driver may need to be in touch so please keep your phone near you. If they need to reach you and can't this may delay scheduled pick up and cash in your bank!
Be Ready Your For Pick Up and Your Money!
Be prepared and ready to provide your properly signed and dated title over to the driver. We pay cash for cars, trucks and SUVs but we can't buy your car if we can't complete this step.
Have you removed all personal belongings out of your vehicle? Please do this prior to the scheduled appointment.
The preferred partner's service provider will verify all information required and he'll either hand you a check for us to buy your car, truck, van, or SUV; or, he'll call us to confirm we can transfer cash to your bank.
Last Step!
Congrats! Congrats! Congrats! You just sold your damaged car to CarBuyerUSA.com and the tow truck takes it away!
Do you know people with broken, salvaged title, or damaged cars, trucks, vans, or SUVs wanting to sell? Are they looking for places that make selling cars fast, easy, and well, did we mention fast and easy? Tell them when you wanted to sell your car you sold it to CarBuyerUSA.com the fast, safe, and easy way. We pay cash for cars, trucks, & SUVs the fastest anywhere they'll find, and our resell value on damaged cars offer is higher than any other place too AND we take on the hassle of finding a carbuyer for it so they don't have to. If they want to speak with us directly, that's great!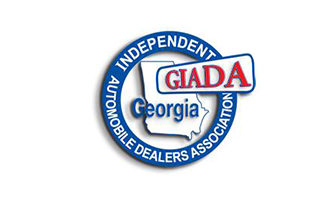 How It Works
We pay cash for cars, trucks, & SUVs, in any condition, anywhere in the Continental USA.
1 Get an Instant Cash Offer
Enter the Year, Make, Model, Trim Level & Miles (No VIN Required) and your cash offer appears onscreen (94% of the time)
2 Accept your offer
CarBuyerUSA offers are Cash Market Value. Funds are guaranteed and paid at the time of pickup or drop-off
3Talk to an Agent
Your CarBuyerUSA representative schedules a no obligation inspection. In most markets an on-site mobile inspection can be arranged. The digital purchase agreement takes less than 60 seconds to complete.
4 Get Paid
When CarBuyerUSA picks up your truck, you are paid on the spot in full with guaranteed funds – entire process is hassle free. Inspection, title work & pick up are all FREE.