<< back to FAQs
How much is my car worth?
Vehicles are priced with transactions of similar vehicles and represent todays Cash Market Value (CMV). The correct vehicle information is needed for an accurate price, otherwise "garbage in, garbage out". Assuming the vehicle information is correct (Year/Make/Model/Options/Trim level/Miles) there are other factors that will adversely impact the final purchase price.
Condition – the amount of wear and tear on a vehicle will have a profound effect on the market value.



Vehicle History – accidents or damage recorded from a Police Report, Insurance Company or Municipal Source becomes part of the vehicle history. Companies like CarFax and AutoCheck share the data associated with your vehicle to the public for a fee. Accidents negatively impact the price of your vehicle. If the vehicle was in a severe collision and the airbag was deployed, the vehicle will have structural damage. Below is a list of the most common issues with vehicle history and what the typical price adjustment (deduction) would be from CMV:
Accident/damage = 10%
Moderate Damage = 15%
Severe Damage = 20%
Air Bag Deployment/structural damage = 25%
Mileage discrepancy = 20%
Lemon Law / Buyback = 15%
Total Loss History = 65%
Livery / Taxi Usage = 15%
While CarBuyerUSA pledges to buy any car, any where in the Continental United States we also have to account for conditions that adversely impact the value of a vehicle that are identified in vehicle history. Adjustments to the Cash Market Value projected on screen will occur when negative vehicle history is evidenced.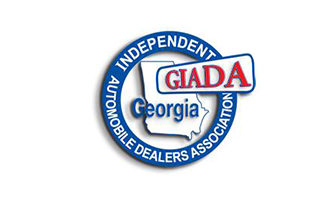 How It Works
We pay cash for cars, trucks, & SUVs, in any condition, anywhere in the Continental USA.
1 Get an Instant Cash Offer
Enter the Year, Make, Model, Trim Level & Miles (No VIN Required) and your cash offer appears onscreen (94% of the time)
2 Accept your offer
CarBuyerUSA offers are Cash Market Value. Funds are guaranteed and paid at the time of pickup or drop-off
3Talk to an Agent
Your CarBuyerUSA representative schedules a no obligation inspection. In most markets an on-site mobile inspection can be arranged. The digital purchase agreement takes less than 60 seconds to complete.
4 Get Paid
When CarBuyerUSA picks up your truck, you are paid on the spot in full with guaranteed funds – entire process is hassle free. Inspection, title work & pick up are all FREE.