<< back to FAQs
Why should I sell my car to CarBuyerUSA?
Because we do all the work so you don't have to! We will pay you more for your car than any other online offer and there's less hassle with us. We save you time and it doesn't matter if you have a car, truck or van to sell in Virginia, Oklahoma, North Dakota, or any other state, because we buy cars in every state in the Continental US.
If you have a car to sell, traditionally you've had two choices:
Selling your vehicle to a dealer – this can be convenient but it generally leads to you getting a lower price.
Selling it to a Private Party – most think that you will get paid a higher price by selling a car or truck to a private buyer. This simply is not true. Private Buyers want to buy a car from a FSBO because they think they can buy it cheaper. Meaning they will lowball you and try to convince you that your car is worth less. These savvy shoppers can't "strong arm" an experienced car dealer but many people are tricked into thinking their car has issues or even worse "scammed" and have their vehicle stolen.
Facts about selling your car online
It's time-consuming – wasted hours answering emails and phone calls.
It's a lot of work: clean car, image car, post images online, create description, pay for ad and vehicle history report – it takes a few hours to get a vehicle ready, image it and list it on an online venue for sale.
Personal safety - you're dealing with strangers, which we all know meeting strangers at your home or any location isn't always the safest experience.
Lost time - you're also at the mercy of their schedule and what's convenient for them; not to mention you run the risk of no-shows after all the planning.
Liens - If your car is still financed, how will you pay off the lien to provide the title at the time of sale?
Audience – if your car has an accident or derogatory vehicle history it will be extremely difficult to find a buyer.
CarBuyerUSA breaks the "traditional chains" and you get the best of both worlds! You can even stay at home; sit on your couch watching your favorite shows while we do all the work!
Fast funding, same day as inspection
Hassle free – the easiest way to sell a vehicle
Safe and secure – no liability or financial risk, you maintain control of the title throughout our process.
Everything we do is concierge to youand we make it convenient for your schedule. We will come to your home, work or a location you feel safe in, or you can drop off at one of our preferred facilities conveniently located near you.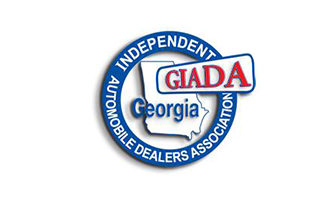 How It Works
We pay cash for cars, trucks, & SUVs, in any condition, anywhere in the Continental USA.
1 Get an Instant Cash Offer
Enter the Year, Make, Model, Trim Level & Miles (No VIN Required) and your cash offer appears onscreen (94% of the time)
2 Accept your offer
CarBuyerUSA offers are Cash Market Value. Funds are guaranteed and paid at the time of pickup or drop-off
3Talk to an Agent
Your CarBuyerUSA representative schedules a no obligation inspection. In most markets an on-site mobile inspection can be arranged. The digital purchase agreement takes less than 60 seconds to complete.
4 Get Paid
When CarBuyerUSA picks up your truck, you are paid on the spot in full with guaranteed funds – entire process is hassle free. Inspection, title work & pick up are all FREE.