How to Sell a Car for Cash
Selling a car for cash can be a complicated maze, and navigating the path of car selling can be frustrating. One of the most difficult aspects of selling a car comes in find the best buyer. Searching for a buyer who is looking for what you're selling and willing to pay you what your car is actually worth can be a tough task. Hunting down the right buyers can represent a frustrating hassle, and many car sellers simply don't have the time or patience to deal with this long drawn out process.
With CarBuyerUSA, you don't have to. We can help you sell your car for cash quickly, without worry and frustration. Sell us your unwanted car for cash and take the stress out of car selling. Instead of selling to a private individual who may or may not being actually willing to purchase your car, you can deal with a professional, trusted car buying company that offers years of experience in auto sales. We offer safety and security, and work hard to ensure you receive your vehicle's worth.
At CarBuyerUSA, you can sell your car for cash, hassle free. Instead of dealing with treacherous online scams and spending a fortune on running an ad, get cash for your unwanted vehicles within just a few days. Sell your car with ease and walk away with cash in no time.
Does the Condition of My Car Matter?
Worried that your car isn't worth anything after an accident? Perhaps your car has a great deal of miles racked up. Regardless of condition, we can buy your car. We've purchased cars of all makes and models, in a variety of conditions. We make car selling easy, whether you're looking to sell a new, used, or damaged car.
Do you have a car that runs like new but simply doesn't suit your lifestyle anymore? Sell your high-quality car for the best price on the market at CarBuyerUSA. Perhaps your car was involved in a wreck and isn't in mint condition—that doesn't disqualify you from selling your vehicle for quick cash and a fair price. Running or not, we'll take a look at your car and make a fair offer that sees you getting the most back on your vehicle. Don't make the mistake of thinking that "junker" in your garage isn't worth anything. Take advantage of our free online offers and find out within minutes if you can sell your car for cash.
Don't deal with the entanglement of haggling. We'll make you an instant offer that you can take or leave, no strings attached.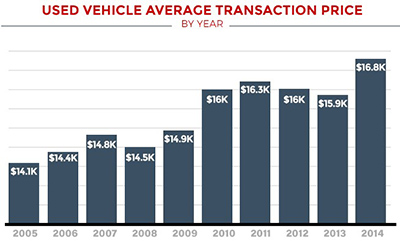 A Great Offer is Only a Phone Call Away
Selling your car for cash is as easy as picking up your phone. Simply call and talk to one of our skilled representatives to receive a quick offer. We'll ask some easy questions about your vehicle to get a more accurate picture. Simply provide us with the year, make, and model of your car, then explain the current mileage and trim style. After emailing some photos of your car, our agent will get to work coming up with a fair offer.
Take advantage of our quick online offers and compare our offerings with no cost or commitment required. Looking to meet with an appraiser? Our car buying agents can travel straight to your home, checking out the car and providing an in-person offer with no cost or commitment. Simply provide us with a convenient date and time, and one of our agents will head to your home to inspect your car. After verifying its condition, our car buying agent will provide you with an offer. If you accept, you'll have cash in hand and our agents will take care of the rest.
Need to sell your car for cash today? Get an offer online from CarBuyerUSA. We're the top choice for getting cash for your car. Call us now to get your free offer and be well onto your way to trading your vehicle in for cash.
Your Safety and Security is Our Priority
Selling your vehicle to a private buyer can make you vulnerable to scammers. Selling your vehicle to CarBuyerUSA means working with a reputable company that's licensed to purchase your car. Never worry about having to call and meet with a stranger in order to attempt to sell your car. Our dedication to customer services means you'll deal with a professional, committed to providing you with a fair price and an easy selling process.
Selling a car shouldn't be anxiety inducing, and with the help of our car buying agents, it isn't. We're focused on providing you with the best offer for your used vehicle in the quickest amount of time possible. We'll guide you through the selling process and make your experience a great one.
When dealing with private buyers, many car owners can be duped by false payments, whether that be through bounced checks or fraudulent wire transfers. We make sure that your money goes straight to your hands, with no middleman and no scams. Once you've accepted an offer, you can count on getting your money within just a few days' time.
How CarBuyerUSA Determines Your Offer
Our trained car buying agents are experienced in vehicle evaluation and will take a look at a variety of factors to ensure you get a fair price for your car. First, we'll look at vehicle condition, from the inside out. This could include upholstery damage or frame issues and everything in between. We'll also consider your vehicle's special features and packages—anything that makes your car a standout. Finally, we'll consider your vehicle history report; taking a look at your car's past services and accidents will help us understand its background to make a more accurate assessment.
Vehicle Condition
The condition of your car doesn't include only visible wear and tear. There are many factors that can play into your vehicle's condition. If your car has been involved in an accident, the damages can affect its value significantly. Have you been diligent about washing your car? What about waxing its paint? Any dents or scratches seen on the exterior of your car can decrease its value, as can tears in upholstery. Fixing up these common car issues can help you fetch a higher price and make sure that you sell your car for the best price possible in the current market. We'll also take a look at your mileage, and it's important to know that this can have one of the most significant impacts on your vehicle's value.
Special Features
If your car has any special features or came with distinct packages, be sure to let our car buying agents know. The right features can improve the value of your car; however, conversely, certain features may actually deplete your vehicle's worth. Features that tend to be value increasing may include automatic headlights and seat warmers. Other upgrades, like a lifted car or new chrome wheel plates generally aren't in high demand with the general public; the less the demand, the less you'll fetch from a car buyer.
Why Do You Need a Vehicle History Report?
To determine your car's accurate value, our buying agents must delve into your vehicle's history. This can provide us with a host of important informational tidbits that will ensure we're offering you a fair price for your used vehicle. While many believe their car's value is largely based on mileage and overall condition, history actually plays a pivotal role.
Consider car accidents. While a small fender bender may have been easy to fix, those repairs make their way onto your vehicle history report. Because law requires auto dealers to inform prospective car buyers about previous accidents and prior damage, they may have a harder time selling your car, even if it's been repaired correctly. If your accident resulted in severe frame damage, and may have affected the lifespan of your vehicle, you'll find that its worth likely plummeted. Even if you pay for excellent repairs and your car looks pristine, having an accident in your history can decrease your resale value significantly.
Vehicle history reports contain more information than accidents. We'll also take a close look at services your car has required while under your ownership. Proper maintenance is important for keeping any vehicle in running condition. Skipping regularly scheduled tune-ups and services can result in severe damage to your engine and transmission. If you've been lax about oil changes, you may come to find that your resale value is greatly diminished. Skilled auto mechanics are able to see maintenance issues through a variety of methods. They may take time to check your engine's oil, brake fluids, or coolants to ensure the car is in order. If you're hoping to sell your car for cash, and want to fetch the best price, be sure you're diligent about maintenance check-ins. Another aspect of car value to keep in mind comes in the number of times it's been resold. If you purchased your car form someone, who purchased it from another person before that, and so on and so forth, the resale value goes down with each transaction. Why? Generally because so many resales will likely indicate increased wear and tear, and most often significantly affects car mileage and vehicle history reports.
If your car has ever undergone a recall, it's important that you have it checked out and repaired if necessary. If you think your car has never been recalled, think again: at least one in five cars in the United States has been recalled for one issue or another but never been fixed. If you haven't gotten your car's "clean bill of health" in terms of recalls, you could be devaluing it significantly. As auto dealers must divulge this information to buyers, the value of your car could be significantly decreased if these issues have gone unrepaired. If you've taken your car for maintenance in regards to any recall issues, be sure to keep records of these transactions.
When valuing a car, it's also important to consider color. Did you know the hue you pick for your vehicle could be having a major effect on its resale value? There are certain colors that historically fetch higher prices and are in greater demand. White continues to be the most popular car color choice, while louder colors including turquoise and orange may have the opposite effect on vehicle value.
Selling Your Car For Cash Shouldn't Be Stressful
We understand that selling your car for cash can be a headache, and that's why our team of professionals works hard to make every car selling experience a great one. We'll come straight to you to buy your car, and deal with all the details. Don't waste your time running around town attempting to get paperwork filed or having your car smogged. Instead of wasting time and money on advertisements, paperwork, lengthy inspections, and fraudulent scammers, let CarBuyerUSA make life easy. Selling your car is effortless with our car buying agents. Even if you have an older vehicle, we'll make every effort to purchase your unwanted car and give you a fair deal in the process. We are car buying specialists, and understand the need to get cash quickly in exchange for your unwanted or damaged car.
If you've ever attempted to sell your car before, you know how much time that non-serious buyers can waste. The process is rife with promises of payment, buyers that go missing in action, and a great deal of waffling. If you're in need of quick payment, we can offer you cash for your car the very same week. Our friendly staff offers top-rated customer service, making sure your car selling experience goes off without a hitch.
Selling a car to a private buyer comes with its share of disadvantages. You'll be tasked with paying for towing costs if your car is not running, or driving to meet said buyer in a public place in order to remain safe during your transaction. Don't waste your time bargaining with private buyers who are looking to pay less than you deserve and then be slapped with the bill to have your unwanted vehicle transported.
With CarBuyerUSA, towing is a worry of the past. We'll deal with transportation issues, and handle all the necessary paperwork—in most cases, your only responsibility will include signing on the dotted line. When we make an offer, we make preparations to remove the vehicle from your property for a painless and quick transfer process. Simply meet with our agent, accept your payment, and wave your unwanted car goodbye as we tow it off into the distance.
Private buyers may also attempt to haggle, hoping to purchase your car for less than the price you wanted, and less than it's actually worth. Understanding the value of your car means knowing exactly how much to charge, but it can be tough to determine your asking price. CarBuyerUSA takes the guesswork out of it. If you're looking for car selling expertise, our team of professionals is guaranteed to fit the bill. With years of training and experience, every member of our team is prepared to give you the advice you need to make sure you have an enjoyable and lucrative car selling experience.
If you're looking to get rid of an unwanted car, don't leave your sale up to chance. Use a certified car buying company like CarBuyerUSA to get the most cash for your used vehicle in the quickest amount of time possible.
Used Vehicle Sales On the Rise
The used car market has been on the rise for the past few years; the auto industry itself has grown by a colossal 68 percent since a devastating trough back in 2009. The average price of used cars has also increased, thanks to new safety measures and younger used cars flooding the market. This shows an undeniable consumer desire for used cars, and CarBuyerUSA knows the value in a used vehicle, even wrecked cars and those that no longer run. That's why we make every effort to give you the price you deserve for the total value of your unwanted vehicle. Instead of letting your car sit idle in your driveway, turn it into cold, hard cash.
Whether you're looking to trade in your car in order to find the cash to purchase a new one, or you've simply outgrown your current vehicle and need something that better suits your lifestyle, selling your car for cash to CarBuyerUSA means bringing yourself another step closer to the car of your dreams—without breaking your budget. No matter what kind of vehicle you're looking to sell, you can receive a great offer from us in minutes without any ties or commitment.
CarBuyerUSA is a licensed, bonded, and insured car buying company and we're committed to helping you sell your car for cash quickly and efficiently. Whether you own an SUV, truck, sedan, or RV, we'll make a competitive offer that sees you walking away with cash in hand, often the very next day. Use CarBuyerUSA to get rid of that old, unwanted vehicle and find money in your wallet in no time.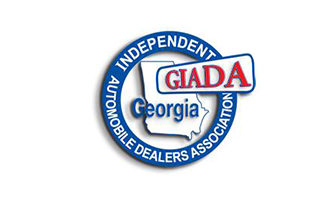 How It Works
We pay cash for cars, trucks, & SUVs, in any condition, anywhere in the Continental USA.
1 Get an Instant Cash Offer
Enter the Year, Make, Model, Trim Level & Miles (No VIN Required) and your cash offer appears onscreen (94% of the time)
2 Accept your offer
CarBuyerUSA offers are Cash Market Value. Funds are guaranteed and paid at the time of pickup or drop-off
3Talk to an Agent
Your CarBuyerUSA representative schedules a no obligation inspection. In most markets an on-site mobile inspection can be arranged. The digital purchase agreement takes less than 60 seconds to complete.
4 Get Paid
When CarBuyerUSA picks up your truck, you are paid on the spot in full with guaranteed funds – entire process is hassle free. Inspection, title work & pick up are all FREE.