Barrett-Jackson Palm Beach 2018 :30 2 from barrettjackson on Vimeo
Any car enthusiast will tell you, sitting in front of the TV watching the Barrett-Jackson Palm Beach Car Auction is exciting, but for those lucky enough to be there it is exhilarating. I cannot even imagine what it feels like to have enough pocket change to bid and win the car of your dreams, but there were 140+ diehard collectors at the 16th annual 2018 event that did just that.
Today all is quiet at the South Florida Fairgrounds, but a couple of weeks ago the Barrett-Jackson trademark car enthusiasts chaos was buzzing. The annual auction had the expected candy-panted and chrome Americana and collectors and buyers alike were not disappointed. Fans and buyers walked in with money in their wallets to burn and burned it did! Yes, there were bids won at top dollar but there were some bids won at a steal!
What were some of the highlights of the 2018 Palm Beach annual event?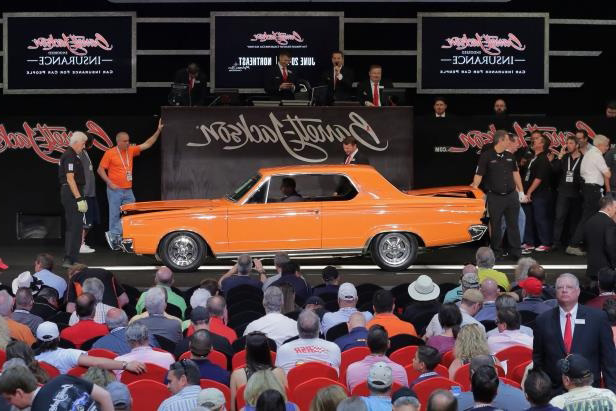 1st a 1966 Dodge Dart GT
This one went to a brand new home at a bargain for a little under $15,000.00. This bright orange (my favorite color for muscle cars at the moment) 4-speed 5.6 liter V-8 coupe was a steal for the amount of car this puppy has.
Excuse me, but how does a 1987 GMC Jimmy 4x4 go for $2000.00 more than a 1966 Dodge Dart GT at $17,000.00? Something is not right.
The 2012 Lexus LFA Nurbürgring Edition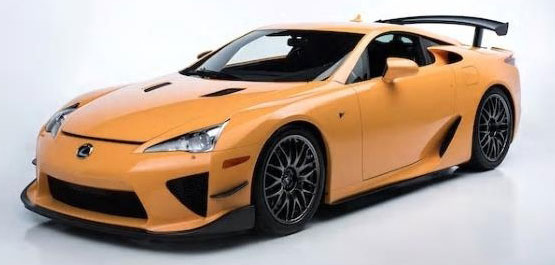 © Automobile Magazine Staff 1966 Dodge Dart GT Palm Beach 2018
Here's a doozy of a price, when the hammer fell on the orange beauty one lucky bid winner had pledged $770,000.00 for the LFA Nurbürgring Edition. That is a lot of cash but still considered a good buy being that it is a rare model with a massive coolness. Lucky for the new owner, if he/she decides to sell in a few years, they will most likely get a high return on the investment. We buy cars and you can definitely sell your car to us fast, but I'm not so sure we would buy this one. I think the owners might fight over it. Then again, they could have it on a rotating drive schedule as an employee perk!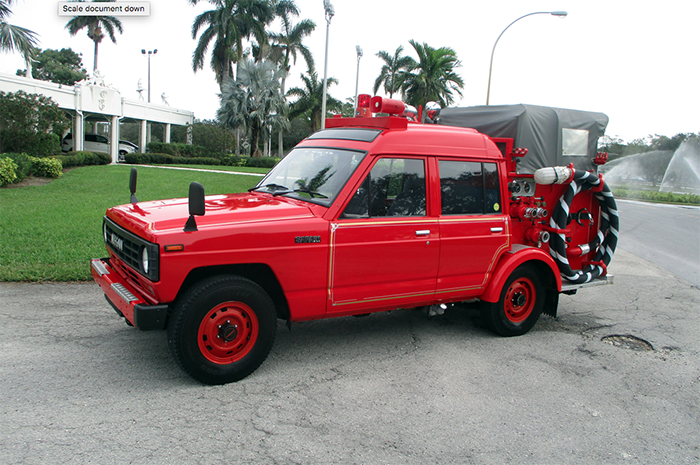 © Barrett-Jackson.com Palm Beach 2018
1986 Nissan Safari Fire Truck
Here Is something you don't see every day, not even once a year. This Nisan Safari Fire Truck complete with a PA-system and siren is street-legal and was put up for auction! Wouldn't you just love to be the talk of your neighborhood?
We may not have been at the Barrett-Jackson's 16th Annual Palm Beach Auction for 2018, and I'm not sure if the fire truck counts as a traditional "non-traditional" passenger vehicle. Yes, it started out that way, but I can't come to terms that it has ended up with its original status. Regardless, we buy cars here at CarBuyerUSA.com and we will give you the highest instant cash offer on any passenger vehicle – 2006 and up, you can sell your car quick, and get FAST cash in your bank SAFE and EASY! Fill out our short 2-step process form and sit back for about 20-seconds. That's all it takes to find out your car worth and get the ball rolling to SOLD!