Antonio Padilla (from here out may be referred to as he, him, his, and idiot) probably didn't think his day would wind up with man's best friend taking charge of this idiot's stupidity and setting him straight, but it did. But then again, the idiot probably, well definitely, shouldn't have committed an ADW against a Garden Grove Police Officer on February 18th either; the Garden Grove Police Detectives had been tracking him all week. It makes this carjacking his dumbest decision for the day and lead to an intense chase… IDIOT 0 points. Police Dog Puskas Scores! #K9Bite by SAPD K9 Puskas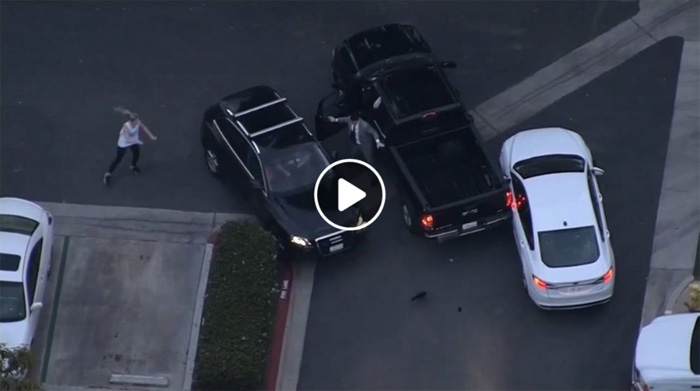 Video Credit: WVTM 13
This chase started with…
idiot blocking an Audi's path
literally pulling the female driver out of her car
a cowboy Samaritan – gotta give him credit for trying to help, but man oh man, he could have been crushed between that car and truck!
the owner of the Audi trying to join the fight to stop him from jacking her car – kudos to this chick, I would have absolutely done the same thing, but she could have been run over
idiot not caring about any damages to his truck and definitely thought crashing into his truck leaving her with a damaged car was acceptable under the circumstances (ya know ma'am, you can sell your car to us damaged or not… #just sayin')
hitting a curb and coming to a jolting halt
idiot running
idiot freaking out
Puskas taking charge
Idiot arrested
Some rules I personally would like to suggest to Idiot.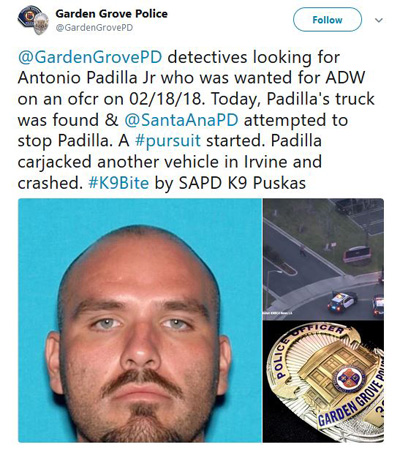 Rule #1
Don't break the law.
Rule #2
Check your surroundings. Good. Now check them again idiot, you're being followed.
Rule #3
Don't carjack. (Note to Idiot… see rule #2.)
Rule #4
Always have a spare pair of underwear handy. You never know when you'll "soil" your pants.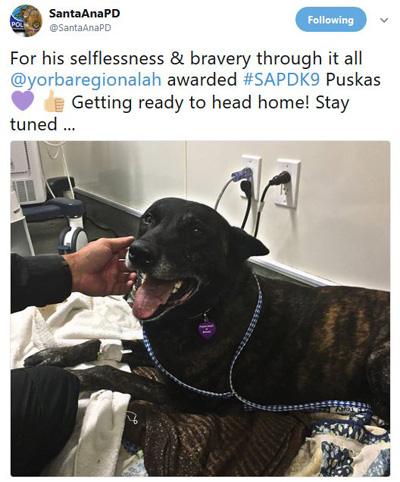 Rule #5
Don't be an idiot.
Rule #6
Don't EVER make "Bad boys, bad boys, whatcha gonna do when they come for you?" go off in my head AGAIN! Do you know how hard it is to make it stop?
Rule#7
We buy cars and trucks, even damaged trucks, damage cars too for that matter.
Rule #8
Always carry dog treats
Some sad news, aside from his canines (there's a pun there), Puskas lost his upper and lower teeth. But the good news is, he went into surgery and it went well for him; and for his hardship he was awarded a Purple Heart.
I guess to wrap this up I should throw in another rule for Idiot. Rule #9, carjacking doesn't pay in the long run. Which reminds me, how did it feel to be the dog treat after in intense chase? LOL, Police Dog Puskas Scores! But hey Idiot! There's good news for you! We buy cars, trucks, vans, and SUVs running or not, oh and in any condition! So you're in luck! Call us when you get released and sell your car to us. Yep, I said car. Pretty sure that truck of yours is going up for auction, but we don't judge. We'll pay you top dollar the FAST, SAFE, and EASY way.