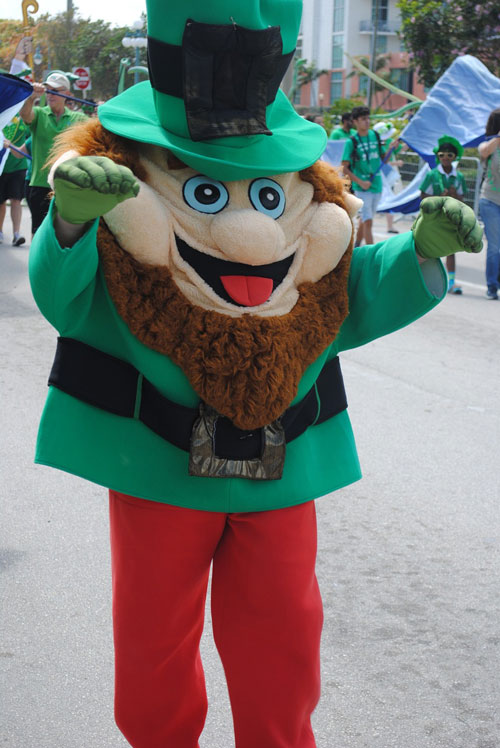 There are more than a few ways to change your luck – like getting an instant cash offer, and you don't need to wait for the one big lucky day to do it. Leprechauns won't disown you and they'll still come around next year, but if you're one of those who thinks you need the luck of the Irish to find that pot of gold at the end of a rainbow, nope! Think again! You can change your luck this St. Patrick's Day and we'll help you do it! We buy cars and you can sell your car to us anywhere in the Continental United States and in any condition! Running or Not!
St. Patrick's Day Makes a Dummy Out Of Some Of Us
For YEARS I had the best birthday's ever in upstate New York, Albany to be exact! I always thought I was Irish and Cherokee… with maybe some French thrown into the mix. You know, a mutt. PXY106, the hottest radio station up there back in the day, used to do this thing every mid-month Friday called the Breakfast Club and in March, I called it mine! Boy could I tell you stories! I remember once Anna – a co-worker – came over to my desk with some gum. I can't remember who but if I could I'd call 'em out, lied to me that a certain libation had no scent and I was dumb enough to believe it; but truth be told, I wasn't the DD so I was a champ this day at justifying why going to "my birthday party" before work was absolutely acceptable! Of course, free gifts, party hat, free libations, being called out in front of the crowd, lining up the fellas with paddle in hand, and Shannon making sure it was MY DAY! What girl wouldn't wake up at 4:00am to start her special day?
No, I wasn't very work conscious that day, but I only had a couple of mixed drink earlier that morning (if you believe that we really should talk.) I think since everyone at work knew where I'd started my b-day weekend celebration off, Anna was just making sure my luck didn't go south. And no, you wouldn't catch me doing something so arrogant today and I can't believe I took my financial life so lightly. Big dummy.
So, my b-day weekend celebration always carried over to Albany's big St. Patty's Day Parade and it was like the city threw a HUGE party just for me and in honor of such a special life event, they held a parade for this Irish gal to boot! How does all this tie into making a dummy out of me? I'm Scottish. But don't tell Albany that, they're still celebrating it.
Had a run of bad luck lately? Are the bills way behind? Is your vehicle "a hunk of junk"? Do you just need some extra cash fast? For whatever troubles that ail ya? Are you looking to change your luck this this St. Patrick's Day? Peeeerfect! I've got just thing for ya! We buy cars and you can sell your car to us! How much will CarBuyerUSA.com give you? Find out with our instant cash offer right now! It takes a couple of minutes to fill out our short form and our safe 2-step process gets you a 20-second offer in well, as little as 20 seconds! That's fast! That's safe! That's easy! Fast cash in the bank doesn't get any better than that and then St. Patty's Day can be your lucky day too!