With Reports of the Coronavirus cases on a big rise across the U.S., we want to remind you, and those who may have missed our earlier post, it's important to stay diligent with protecting yourself. Here are some Coronavirus COVID 19 safety tips; and another reminder We buy cars fast, safe, and easy! You can get an instant cash offer in as little as 20-seconds and sell your car quick right from the comfort of your couch. You stay home, stay safe, and stay well with our hands-off service. We wouldn't have it any other way.
PREVENT THE SPREAD OF THE CORONAVIRUS – COVID 19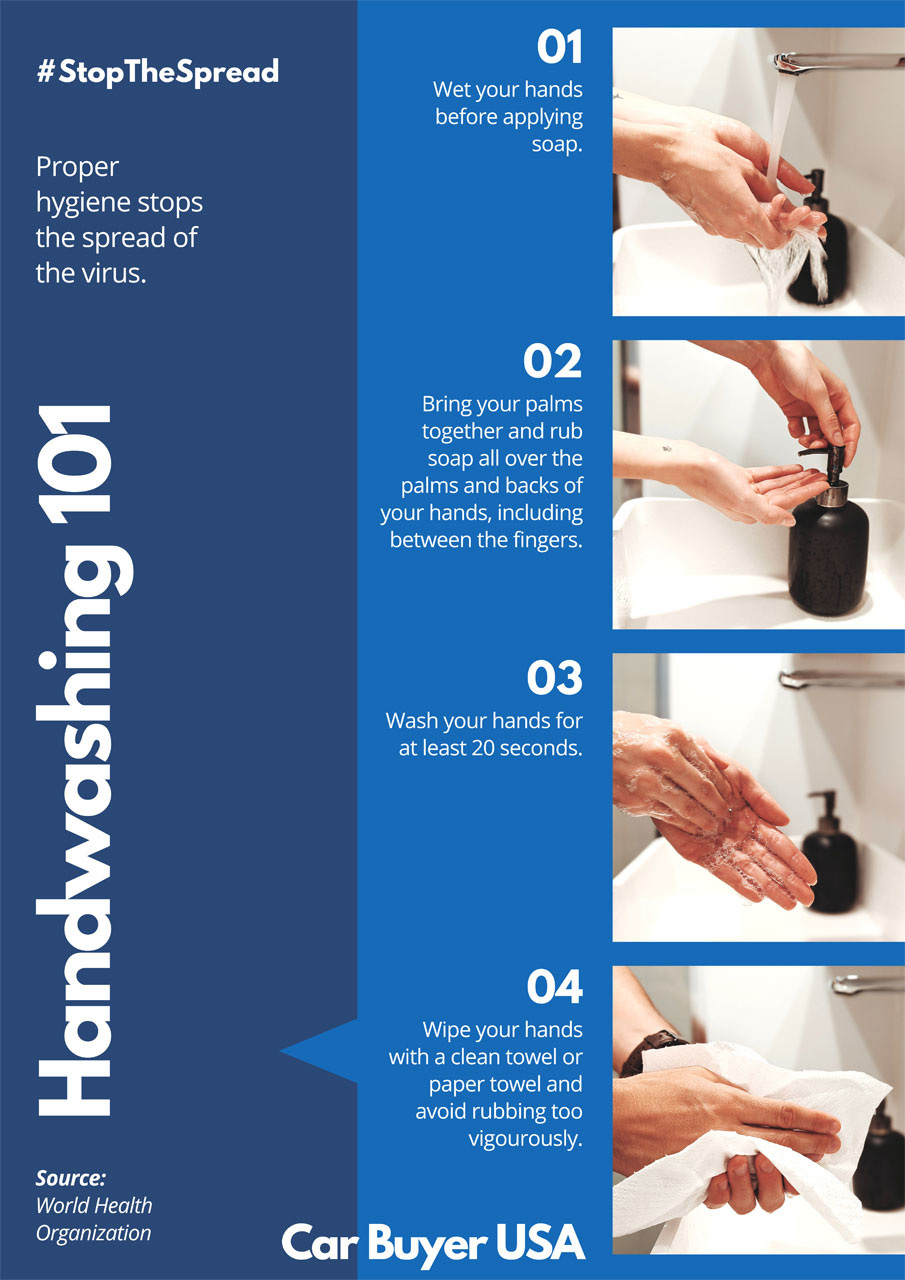 All of us here at Car Buyer USA care about the safety of you and your family. We are practicing social distancing, using common sense judgment calls, and practicing safety 24/7. We encourage all Americans to do the same. It can save lives.
The Coronavirus COVID 19 safety tips above are important ones and we hope by now all Americans have continued to be diligent and by now safety routines are just second nature good habits. Car Buyer USA buys cars digitally in every Continental U.S. state city. To get your high 20-second instant cash offer fill out our short form and a live agent will contact you soon. We buy cars FAST, SAFE, and EASY so you can sell your car quick right from your couch. We come to you so you can stay safe. See how it works now. For more important tips and updates, visit cdc.gov.