With tax season here it's that time again! Time to remind you that Craigslist scams are still as popular as ever and there's danger in free online ads! It doesn't matter if you are looking to sell your car quick or buy a car, the risk is high when CL is used. With the Coronavirus COVID 19 pandemic coming down hard on us, there's a higher amount of danger out there. Yes, Craigslist is one of the most used classified ad outlets, and yes there are great finds on there. Putting the dangers aside for a moment, what about all the hassles that come with it too? SLOW to get cash in your hands, all those emails and phone calls, the no shows, and all that dickering! Why use a deadly, full of headaches, and sketchy people place to sell your vehicle when CarBuyerUSA.com is literally a 2- step process away? For that matter, putting all the scams, headaches, and hassles to the side, Craigslist crimes are running amuck and it's just not safe! We buy cars FAST so you get cash in the bank FAST, you stay SAFE, and we make it EASY! Make the choice to not put yourself at risk. Ready to see how it works and get a high 20-second instant cash offer?
How to Properly Wash Your Hands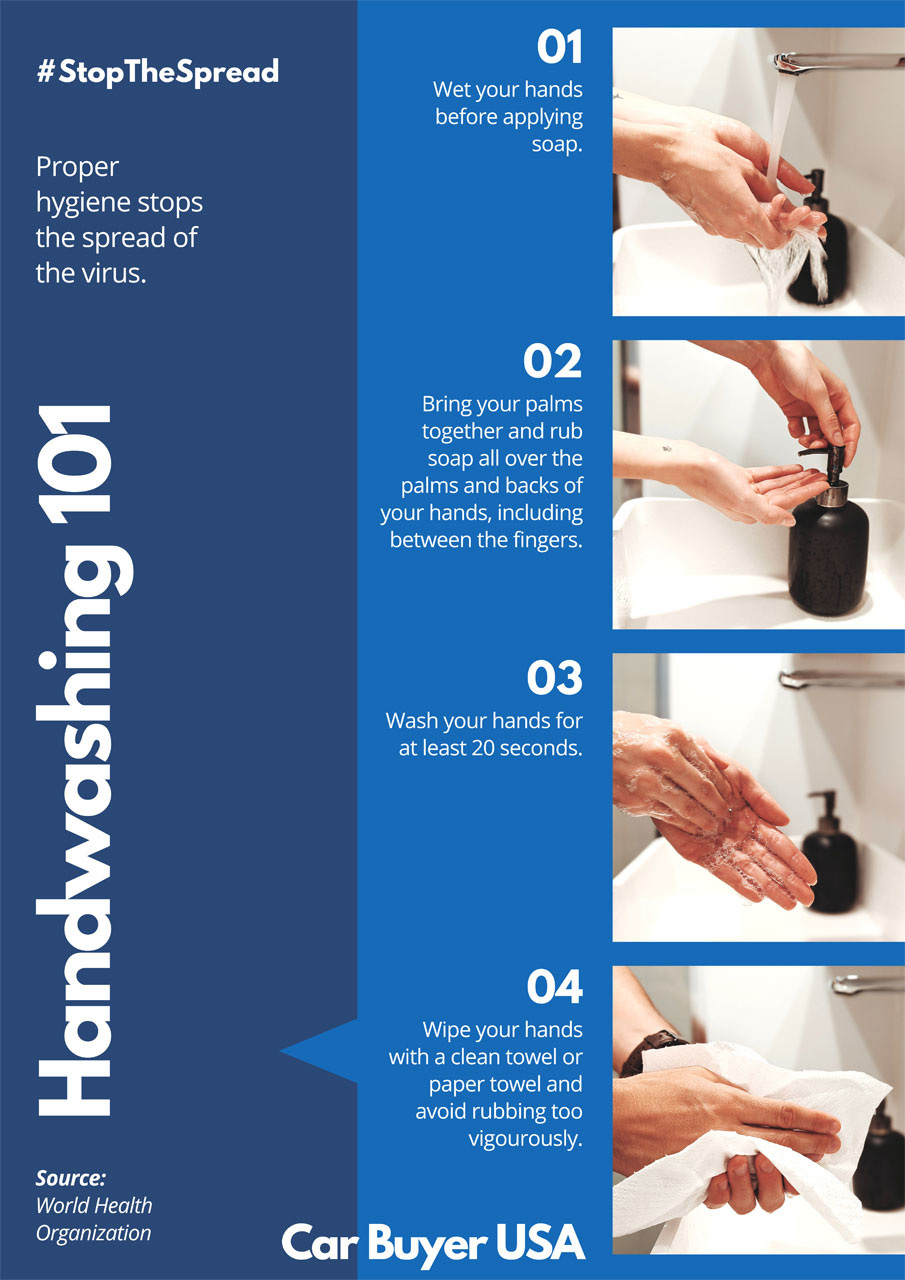 According to Wikipedia "Internet homicide refers to a killing in which victim and perpetrator met online, in some cases having known each other previously only through the Internet. Also Internet killer is an appellation found in media reports for a person who broadcasts the crime of murder online or who murders a victim met through the Internet. The first known murder of a victim met online was in 1996. Depending on the venue used, other terms used in the media are Internet chat room killer, Craigslist killer, Facebook serial killer. Internet homicide can also be part of an Internet suicide pact or consensual homicide. Some commentators believe that reports on these homicides have overemphasized their connection to the Internet."
Just Some of the Headlines Splashed All Over the Web about Craigslist
Man Planning to Steal Car Ends Up Murdering Craigslist Seller
A Sale Turns Into a Home Invasion Turns Into a Killing
Man Killed While Trying to Sell Diamond Ring
Two Men Robbed When They Went to Check Out a 4-Wheeler
Wine Scam Leads to Brutal Beating
Father Killed in Front of Son While Buying an iPhone
Veteran Murdered While Trying to Buy an iPad
Couple Looking to Buy a Mustang Online Killed by Fake Seller
Man Shot and Killed While Trying to Buy an ATV
Craigslist Killer Stabs Woman 89 Times
Husband and Wife Team Murder an Eager Craigslist Buyer
Man Shoots, Kills Thief Who Targeted Him on Craigslist
That list up there? It's just a drop in the bucket and there are TONS MORE just as scary as those! There is absolutely no reason to sell your vehicle on this site when we buy cars and are available 24/7 on the web. All you need to do is give us a few details about your car, really just a few, and it's only a short 2-step process. What happens then?
Well, it's a trickle effect and you sell your car quick. See how it works.
You enter the make, model, year, and miles.
Click a big red button with GET MY OFFER on it.
Then in as little as 20 seconds you have the highest value instant offer you'll find anywhere else on the web!
That's it, it's easy. Then, one of our live agents will be in touch and schedule all appointments you need to get fast cash in the bank! We buy cars in any condition, running or not, anywhere in the Continental United States and if you need us to, we'll come to you to do it! So, when you're ready to sell your car quick, you can see how it works here, get your 20-second instant cash offer, and then talk to us. Car Buyer USA works fast and gives you the most cash for your car the way you want it. Convenient, fast, safe, and easy without risking your life and don't forget, we will pay you more than you'll get on Craigslist and our instant cash offer beats the other guys and once both of us agree on a price, we will come to you so you can stay home, stay safe and stay well. You control your safety zone and we follow your rules. The Coronavirus COVID 19 is no joke and we all need to be crazy safe to avoid it. We are careful and we'll help you stay careful.