I think of myself as a safe driver and I would even go as far to think I'm a good defensive driver, and chances are for the most part I'm 100% correct in my assumption. However, I could be an airhead and just not know it and as we all know, there are drivers out there who seem to be missing a spark or two in their noggin. #SMH I still have not been able to shake off one airhead on the roads here. I literally came inches from a damaged car, well a truck really and more damaged would be a better description – it has a small ding, screaming at Miss Pinhead of the Day! I just don't understand it. Is it just simple mistakes and honest misjudgments, or arrogance? I mean, c'mon! Do you really think because your car is all shiny and pretty, drivers in damaged cars will take that into consideration? Don't you think you should ask yourself what is your car worth first before acting so… let's be nice and say… carelessly? LOL, go ahead. Hit a car! You can sell your car to us. We buy accident cars for sale too.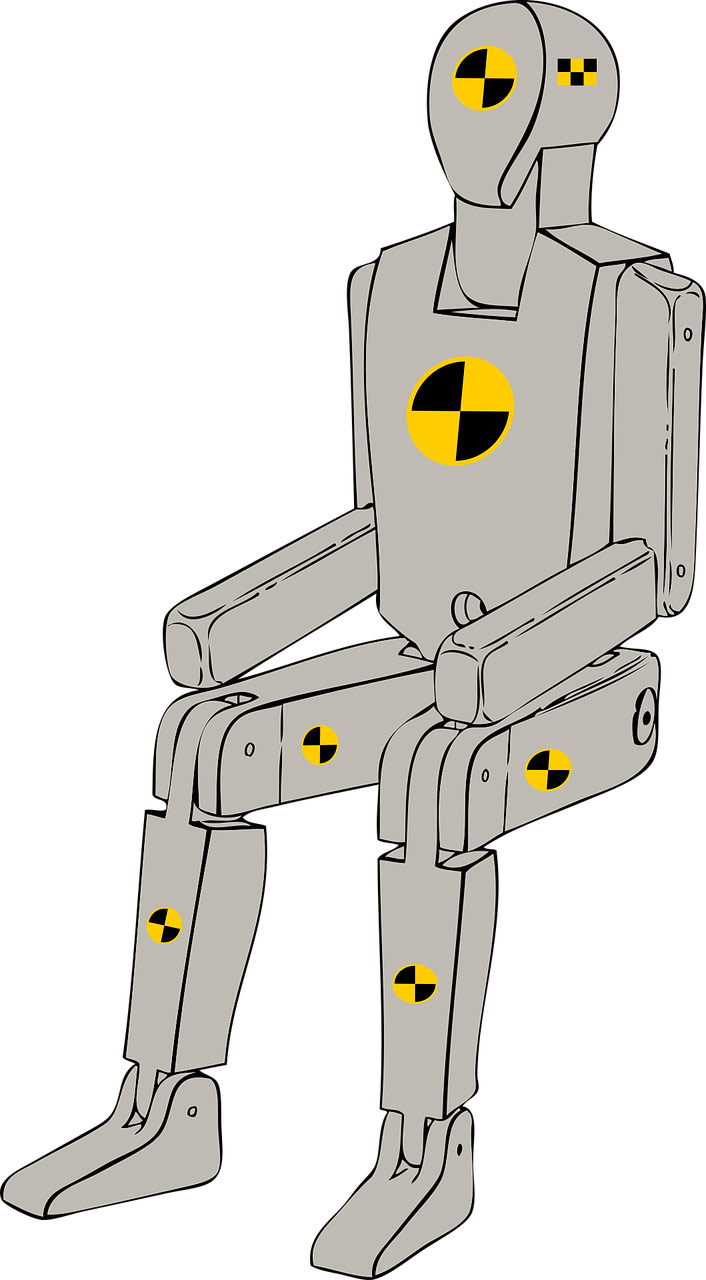 So, it's rush-hour and I'm already frustrated that what should take 25 minutes tops to get home is an hour and a half ride of stop, sit and go. Repeat. One thousand times. It really should be smooth sailing. A hop-skip-and-a-jump. Not a battleground out there. Not something you're sitting in, right next to a crazy driver who just decides she likes your spot better than hers so cuts the wheels to the right and steps on the gas. "Really? I'm right here!" When is it ever ok to push a driver off the road from a stand-still position? In an emergency maybe? Yeahhh, I got nothin'. That's all I got. Here's a major tip for crazy drivers.
Don't. Be. A. Crazy. Driver.
But if you do – and this is big too – hope that you don't catch me out on the road in my own car and not in my friend's truck, because if you share some of your crazy with me it's on! I'll be dancin' in the street screaming about my neck. Hey, fair is fair. A crazy for a crazy seems like a fair trade-off to me.
Seriously, why is it a daily fight to get from place to place? I don't care how densely populated an area is, it's driving 101 for dummies people. Your name is NOT Peter Fonda or Dennis Hopper. You don't have a helmet riding on a sissy bar or a hat sitting up there flying proud in the wind. You are NOT born to be wild.
So, c'mon over to the other side where the smart drivers roam. When you hop in your car to head out on the highway, go ahead… get your motor running and buckle-up. Put your thinking caps on but leave "your airhead" at home. It's not a pretty look and you'll get to where you're going without kissing any damaged cars, or creating any for that matter, and you won't end up looking like a crash-test dummy.
I like to be proactive when I'm driving and watch for the airheads. There are so, so many here. Who taught them to drive anyways? I'm not saying there aren't times when I'm not a careless driver, after all, I'm on the road with a bunch of airheads. I react. Knock on wood with me here and hopefully, we'll never meet out on the roads. I really don't want to end up with a damaged car and have the unfortunate task of asking you what your car is worth now. BUT IF WE MEET! No worries, even mad at you for not letting the air out of your head before leaving home, I'll still be nice enough to give you info to sell your car to CarBuyerUSA. Lucky for both of us they walk around telling everyone, "we buy cars in any condition running or not" meaning they buy accident cars for sale too.
Permalink
|
|