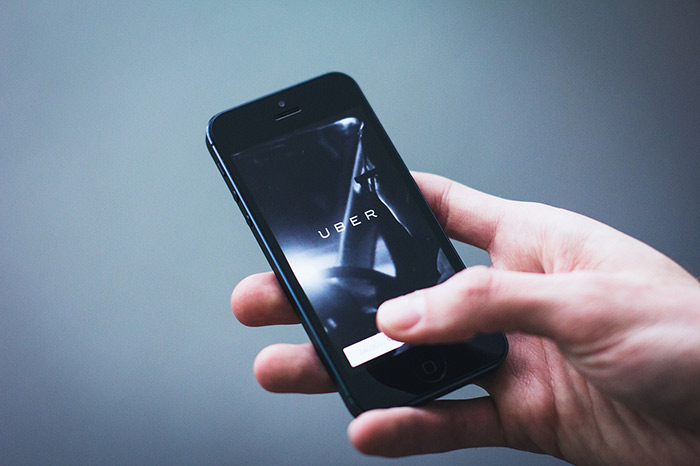 Are you thinking about being an Uber driver but your car isn't up to their standards and their car lease program seems a little too, well, stupid? You do NOT need to lease a car through Uber's program! We've got you covered! You can sell your car quick to us and get FAST CASH in the bank to upgrade all on your own! We buy cars fast, safe, and easy in any Continental U.S. state! You can find out your car worth right now with our instant cash offer!
Yes, Uber is an innovative technology, its platform is user-friendly, and it promises users will save money. It's the most popular ride-sharing app available, according to Uber. Taxi companies hate it because it has dominated and disrupted their bottom-line for the last five years.
According to an interview with Garrett Camp, Uber Chairman, the Uber active drivers tribe is upwards of 2 million drivers and they're still coming up with innovative ways to attract more to build that tribe even larger. In an effort to push the limits, Uber has come up with an array of schemes to get more people behind the wheel making money for them. Their failed attempt with their financing program, now defunct, came as no surprise to current Uber drivers and to many that considered using it.
The gimmick was to offer auto financing to drivers with poor credit and get them qualified for the loan they couldn't get anywhere else. This sounded like an answer to a lot of people's problem that wanted a job and an easy way to find work. Just like Richard Brunelle, a 58-year-old Uber driver who signed a contract for a Kia Optima and struggled to pay his $1,000 monthly note payment. If that monthly payment wasn't enough insult, the interest rate for that loan was an whopping 22.75% APR! Ouch! Doesn't it make sense to get a 20-second instant cash offer from us?
Of course you could always rent a car by the hour from Uber by putting down a $200 deposit and then paying whatever rental fee they have for your area. How the heck are you supposed to make a living like that? Isn't is smarter to sell your car sitting in the yard and take the extra money you'll get from CarBuyerUSA.com to buy a newer or brand new car? We buy cars FAST, SAFE, and EASY and put cash in your bank fast! Our 2-step process gives you the highest instant cash offer you'll get anywhere else and it does this for you in as little as 20-seconds! We won't be beat! If your future is an Uber driver, get started right now and sell your car quick to us! You'll be behind the wheel picking up your first customer in a few days!