Just so you know, we buy cars even if the tires are purple… well, maybe we're just lucky tires are black. Regardless, if your tires are purple, green, yellow, or blue ask us if you can sell your car to us. No matter the color, we'll still give you a high instant cash offer. The question up top though, is do you know why tires are black? Here's a tidbit of info you may not know or never really noticed on classics, tires were white up until around WWI.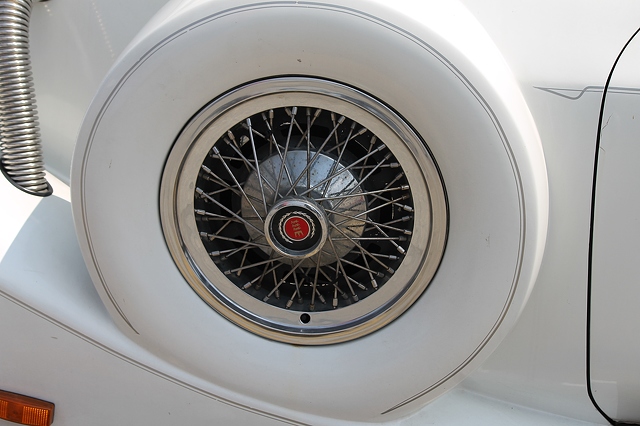 According to Michelin Tire, "Original tires had a lighter shade because of the natural color of rubber." Somewhere in 1917, fine manufactured soot called carbon black began being added to the rubber compound resulting in large increase in wear resistance, and Michelin launched its first black tires. They called them "Universal Tread Covers" and used "all roads and all weather" as their advertisement slogan. Obviously, an increase in wear resistance increase tire longevity. Per Jack Koenig, award-winning chemical engineer, a tire without carbon black in the mix would get under 5,000 miles. I don't think anyone would buy tires with that expectation. Another tidbit of information about carbon black is it's about twenty-five to thirty percent of used tires composition today, and to boot in addition to added wear resistance, it also improves general road handling and grip, and aids in protecting a tire from harmful UV rays that cause cracking.
Though it's not clear how much WWI influenced black tires, the fact remains it's the time when zinc oxide was out carbon black was in.
Ok, now that you know why tires are black, let's talk how we can get you to sell your car quick to us. It's fast. It's safe. It's easy. Just fill out our short form, wait as little as 20-seconds get a HIGH INSTANT CASH OFFER, and when you like it… we buy cars and we put cash in your bank.
Permalink
|
|