Does Canadian History hurt the value of your vehicle? Unless it's a weekend trip for your kid's hockey tournament the answer is yes, absolutely! Crossing the border with a vehicle made for US Specifications isn't the problem. A registration event and or change of ownership in Canada would create a history in CarFax and AutoCheck which reveals Canadian History. Why is that a problem? First, Canada doesn't have titles they have a "Permit" which is a green document that is proof of the registered owner. The registration "clouds" the title history and creates a disincentive for dealers or private buyers to want mess with your vehicle. When the audience for any sale item shrinks (aka demand) the price will fall. There are other factors that make it very difficult and sometimes impossible to purchase a vehicle made for and registered in Canada
Emissions: new vehicles built in Canada may be compatible with US Emissions Standards but will require a certification sticker that is affixed to the vehicle by the manufacturer indicating it is US Emissions compliant. If you just drive into the US with your Canadian Vehicle you can drive it around here in the US for about a year before it turns into a proverbial pumpkin and you face legal issues, fines or worse! The vehicle can be impounded, confiscated and crushed by authorities. You won't be able to register the vehicle here without converting it to US Emissions Standards which happens in, or close to the border.
Gauges: Metric (kilometers) vs. Standard (miles) The mileage readout may be digital and easily switched back and forth with a button but the Speedometer Cluster will read in Kilometers usually and will need to be changed and recalibrated by a franchised dealer.
Safety standards: Canada is less stringent on safety equipment, bumpers, crumple zones, etc. this is more applicable to older vehicles
Taxes: Border Tax, Gas Guzzler Tax, Provincial Tax, Goods and Services Tax
Vehicle History: CarFax Canada is limited to Canadian motor vehicle and service history and is not available in the US via vehicle history providers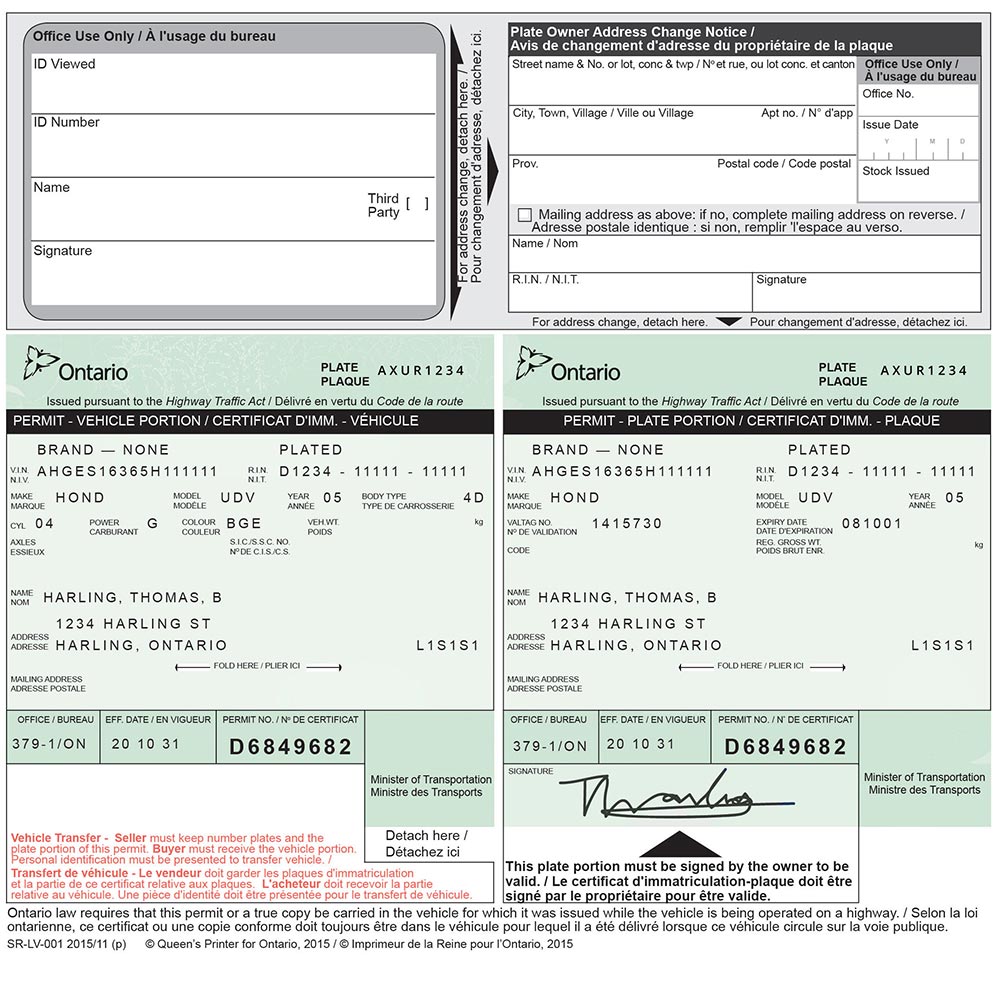 Why are dealers scared when they see Canadian History on a CarFax or AutoCheck Report?
Liens – there may be a lien(s) against the vehicle that are not recorded
Taxes/Fines against the vehicle
Stolen Vehicle "Theft" History is common
Salvage/Total Loss History not reported
Kilometers entered on the Registration Document / Title vs. miles
Configuration issues: a Limited Edition Ford Truck has different content in Canada than the USA and missing equipment creates problems
There are tons of forms and expense to importing your Canadian Vehicle to the US.
Canadian Import Duties:
Autos 2.5%
Trucks: 25%
Motorcycles: up to 2.4%
Gas Guzzler Tax:
Some imports will be hit with the infamous "gas-guzzler" tax.
This tax may be required based on the vehicle's combined EPA fuel-economy rating.
Other Fees and Taxes:
There will be other vehicle-specific fees, such as the Air Conditioning Tax for cars with A/C (yes,100% true) that can add substantial cost to importing a vehicle from Canada.
In conclusion, Canadian History hurts the value of your vehicle significantly. While it is difficult to project exactly how much, there are a multitude of factors that can make this history substantially worse but based upon experience in the car buying world we feel safe publishing 15-25% of the wholesale book value. There are circumstances where some vehicles are unsellable and have to go back to Canada or get crushed for scrap value here in the United States.
For more information or a free offer to purchase please email us at:
info@carbuyerusa.com or visit www.carbuyerusa.com
Here are some resources for government sites regarding the import/export of Canadian Vehicles.
Import a vehicle to the USA EPA procedures
US Customs Rules for Importing a Motor Vehicle
Permalink
|
|