CAR THEFTS! They're growing fast in the USA. Whether for resale or parts, if you want to sell your car after it was stolen, you're going to take a hit, even if it wasn't damaged! That's the way the market is. You just can't catch a break if someone steals your car so lock it up or you'll end up being the victim over and over again. First your insurance will probably go up, then, if you get your car back at all, you'll get hit again when you try to sell it because of the BAD CarFax Report.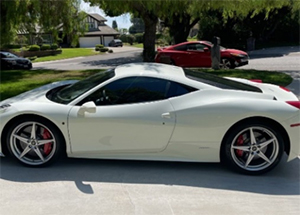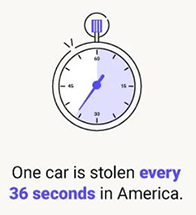 Most banks won't finance a *THEFT BRANDED* title vehicle because if the buyer defaults, they don't want to take the loss on resale. Most dealers don't even buy *THEFT BRANDED* cars at all.
The truth of the matter is that most families and luxury buyers don't want to buy a vehicle if they think the the car was abused or damaged in a theft. If you have ever watched COPS or Wild Police Chases, you will understand why this perception exists! There is a chance that your stolen vehicle may not have been vandalized at all, but in the buyer's mind, it's tainted just the same.
The Top 10 Most Stolen Cars as of 2022:
Honda Civic.
Honda Accord.
Toyota Camry.
GMC Pickup.
Nissan Altima.
Honda CR-V.
Jeep Cherokee/Grand Cherokee.
Toyota Corolla.
Reference: https://www.thezebra.com/resources/driving/most-stolen-cars/
For information about this blog or a no obligation price quote on your stolen vehicle
Please email us at: info@carbuyerusa.com or click here.