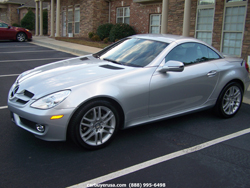 Chances are if you are on Google, Bing or Yahoo searching "Find A Buyer for My Car" you are well into the process of trying to Sell Your Car Yourself and its probably not going as planned. You may be approaching the end of that AutoTrader listing or you already ran it 3 times in the Local Shopper and nobody is calling except for people that claim they can help you sell your car. Great! More fees and middlemen to deal with now, right? WRONG! CarBuyerUSA.com will buy your car with just a simple phone call and our prices are very competitive. In fact, CarBuyerUSA.com beats CarMax and most other dealers on BUY NOW CASH PRICES. How do we do it? We are car people and we have access to the largest audience of buyers world-wide. Most importantly, our network is diverse and high quality and we will Find A Buyer For Your Car instantly. That buyer may be in a different state, but leave that up to us. IF CarBUYERUSA.com makes an offer on your vehicle, payment is FAST and GUARANTEED.
Here are some FACTS on CarBuyerUSA.com:
WE BUY VEHICLES nationwide
WE GUARANTEE OUR PRICES for 7 days minimum – sometimes longer
WE INCLUDE FREE TRANSPORTATION or we pay you to deliver your vehicle
WE DO NOT CHARGE JUNK FEES – title processing and documentation is included
WE DON'T DO SURPRISES – we do what we promise and we operate for the long term
WE BEAT COMPETITORS OFFERS – every day. It makes us happy, we work hard for every deal and want your business
WE BUY CARS WITH LIENS – most competitors do not
WE RESPECT YOUR TIME – we make our first offer our best
WE CATER TO CHICKENS – we go great lengths to make you feel secure in your transaction with us
WE APPRECIATE YOU visiting our site and will help you anyway possible – even if we can't buy your car
Visit CarBuyerUSA.com or call (888) 995-6498 to speak to one of our certified buyers.
Thanks for thinking CarBuyerUSA.com!