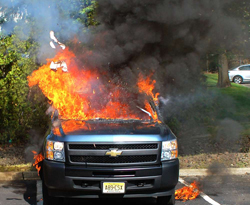 http://www.thetruthaboutcars.com/2014/01/gm-to-recall-370000-silveradosierra-trucks-for-fire-risk/
GM is reportedly aware of eight issues where 4.3-liter and 5.3-liter 2014-model trucks caught fire due to "overheated exhaust areas" and has isolated these incidents to being cold-weather related.
If you are interested in selling your truck, carbuyerusa.com is your source for fast cash. Carbuyerusa.com is the fasting growing direct-to-consumer vehicle buying agency in the USA. If you are selling a truck and want to do it fast and free with no hassles, call Carbuyerusa.com.
Selling your truck is safe and easy when you call carbuyerusa.com and we beat all competitors offers – guaranteed.
Call the number one auto buyer in the USA, carbuyerusa.com. We make selling your truck easy.
Call (888) 995-6498 to speak to one of our buying agents now or visit carbuyerusa.com
Permalink
|
|