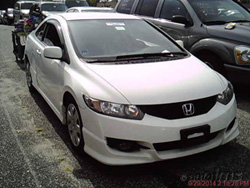 If you're trying to figure out how to sell your car online, stop right there and save your self a lot of time.
Don't list your car for sale on a FREE site like Craigslist – its not safe and it's a waste of time. Don't list the car on Cars.com or Autotrader.com to get lost in a sea of for-sale-by-dealer cars, there are millions of listings on the site and chances are they are all listed professionally with better photos, special finance rates and offers of great savings. Selling your car yourself is not an easy task or even a safe one if you choose to list the car online and find a private buyer. There is an alternative….CarBuyerUSA pays market value for any car, truck or SUV and we buy vehicles from $100-$100,000 anywhere in the continental United States. We have partner facility locations that can accept and remit guaranteed payment for your vehicle in every state. Click here for a complete list of facilities near you.
Don't miss the big game! Sell your car from your couch with a single phone call. Call CarBuyerUSA and sell it the easy way!