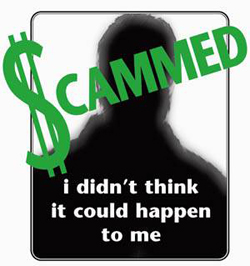 Most Curbstoners and Scammers are on Craigslist because it's FREE!
That's right folks, the Magic Word – FREE! Imagine a scammer wasting thousands of dollars per month, paying for bogus vehicle ads on legit auto listing sites like AutoTrader.com or Cars.com? Paying to list a vehicle upfront, providing a mandatory VIN#, images and a detailed description takes time and money. It slows a scammer down and limits how much bait they can lay out there for unsuspecting victims. AutoTrader & Cars work overtime to keep the scammers at bay, but they don't give up easily and you will find them everywhere on the net where vehicles are bought and sold. But let's get back to Craigslist.com and talking about Curbstoners. Remember, a Curbstoner is an unlicensed, uninsured, unscrupulous person that flips vehicles for a profit. Most of the transactions are illegal and you will have no recourse if you are scammed. You may even be sold a vehicle that you will have to give back to the previous owner. There are thousands of Cubstoners on Craigslist. If you are buying a car, look at the listing carefully and take note of any of the following:
• Ad is listed in FSBO (For Sale By Owner) - phone number is a business like JMC Repair Shop
• Ad contains a phone number that looks like: (4-oh-one) 77three-223ninescammers let each other know they are Curbstoners and try to stop web crawlers from harvesting their phone numbers from listings
• Vehicle is over described and has information that lists all Factory Standard Equipment
• Price is ridiculously low or isn't rounded up. $1829 is not a price that a real asking price for a car, most people round up
• The person wants to converse via email only, with a private email address, not through Craigslist email
• Area code for contact phone is foreign to the area where vehicle is listed for sale. Example: vehicle for sale in Smyrna, GA (678) with contact number area code (512) for Dallas
• Seller / buyer contacts you from a blocked numbe
• Seller / buyer responds very late or early AM indicating a time zone difference associated with a foreign country
• Person has a foreign accent, speaks English but not clearly. Sentences jumbled and words are mixed up
• Vehicle they are selling is not theirs (friends, customers, cousin, etc.) RUN!
Selling your car is not easy, it's a great deal of work and there is risk. CarBuyerUSA buys cars and trucks all over the USA with a single call! You can sell your car the easy way, by calling CarBuyerUSA.com. We are licensed, insured and our buying agents are knowledgable and courteous.
Permalink
|
|