The National Highway Traffic Safety Administration (NHTSA) launched over 1,000 safety recalls affecting nearly 35 million vehicles and other equipment in 2021.
Safety means, FIX ME RIGHT NOW…many of the Vehicle Manufacturers will issue "Do Not Drive" statements to the vehicle's public owner. This may be a direct communication or broadcast (print or other media). The Takata Airbag Recall was the largest and most sweeping of recalls in the history of this country. Airbags are not essential to the vehicles basic operation but could prove dangerous- even fatal in the event of a crash. Deaths have been recorded in connection with the Takata Airbag Recall which has made these repairs a priority. A safety related recall will prevent a dealer from buying / selling your vehicle, especially if the parts needed for the repairs are not available (on backorder). Safety recalls that are most troubling are generally related to:
Steering
Braking
Fuel System
Ignition
Electrical
Crash Avoidance Systems
These systems or issues found within could cause a vehicle to be out of control, lose power, gain power, prevent stoppage or impede normal operation.
If you are unsure about the recall status on your vehicle or want to know more about recalls please visit:
NHTSA Safer Car
You will need the Vehicle Identification Number (VIN) of the vehicle you wish to research. This information is technically not private, because it can be found on the Dashboard of the vehicle (see illustration below)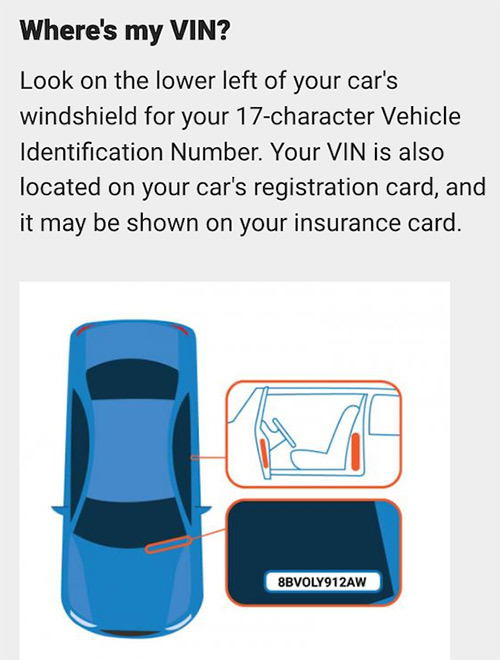 If a dealer has informed you that your recall cannot be performed due to parts or scheduling issues you can sell the vehicle as-is to CarBuyerUSA.com. Please feel free to visit our website for a price, no personal information is needed.
Permalink
|
|