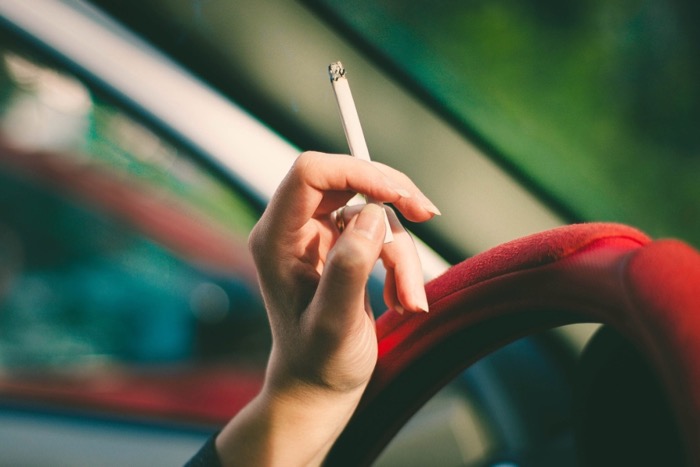 It doesn't matter if you plan on purchasing a used car or if you're thinking "I want to sell my car quick", or you're just starting to throw the idea around. If you don't like the smell of cigarettes and the car you find, or the one you're selling reeks with smoke, you've dropped the pool of choices way down. Here at Car Buyer USA we don't mind if the cars we take in are from previous owners who liked to light up while driving and we are experts at getting it removed. We buy cars every day all over the U.S. and many don't only need deodorizing, but deep cleaning. We realize people of all walks-of-life, selling a car or not, may want to get rid of a smoke smell and might need a little help on how to go about it. Nevertheless, whether you're going to sell your car quick to us, do a private sale on your own, or trade your vehicle in, it's a good idea to get rid of smoke before a potential buyer slips away; it's really the best way to sell a car if you're looking to optimize the sell price.
Clean and Air It Out First
Remove all belongs and every sliver of trash.
Vacuum ALL the interior, this means all surfaces front to back and side to side; don't forget to vacuum the seat covers well if you have them.
Remove and vacuum the floor mats and seat covers (run them through a washer if the tag instructions allow). Note: If the floor mats are machine washable, we don't recommend washing these together. A hose works well for the mats and laying them outside and let them air dry works well too.
If possible use a handheld vacuum, or one with an attachment that will get into the deepest crannies.
Clean! Clean! Clean your vehicle's inside well. Note: Refer to your vehicle's user manual for cleaning recommendations.
A 1:1 ration of white vinegar and water in a spray bottle coupled with a microfiber cloth is a good choice for the steering wheel, interior side panels, dashboard, console, etc.
# 6 may work well for all glass and mirrors (inside and out), but a good class cleaner will remove cigarette residue as well.
Time to Ventilate
Start the engine.
Roll all the windows down.
Spray an odor neutralizer into all the vents.
Set the air conditioner to the lowest setting and turn the fan on high. Note: Do NOT turn the recycle the inside air on. You want the outside air to help flush out the smoke scent of the car.
Change the a/c over to heat and be sure it's on the highest setting.
Repeat steps #3 and #4.
Hopefully, following these tips will omit the problem, but sometimes even the best efforts won't remove a cigarette scent from a vehicle. Drastic measures to get it take care of would be to turn to reupholstering, new carpets, and new roof material (headliner).
If you don't have the time to do the work, no worries. We buy cars FAST, SAFE and EASY so you can sell your car to us smoke and all! We'll give you a high instant cash offer and once we agree on a fair price you'll get money in the bank quick. However, if you're one who prefers letting a professional take care of it, you're most likely looking at $125 to $200 or better; but when "I want to sell my car quick" is stuck in your head and you're determined to find a buyer fast, then it's probably worth it. How to get rid of a smoke smell really doesn't take a genius to do it, and our tips above are worth trying first to save some money and sell your car quick for more. But really, if you want to know the best way to sell a car, fill out our short form for that high quote we mentioned and get the ball rolling now and get rid of smoke, stains, and pains today.