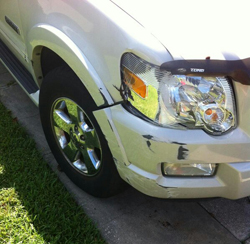 We buy cars for cash all over the USA. Whether your vehicle is heavily scratched or it cost "a lot of scratch" CarBuyerUSA.com will buy any car, anywhere in the USA.
CarBuyerUSA.com buys cars for cash and will pick up your car for free.
CarBuyerUSA.com will buy your vehicle and pay it off at no extra charge. We specialize in purchasing vehicles with liens and we get the title from your bank for you.
We pay cash for cars, trucks, & SUVs regardless of condition. Just call 888-995-6498 or visit CarBuyerUSA.com today to speak to a certified CarBuyerUSA.com agent. At CarBuyerUSA.com we buy cars regardless of age or condition and get you cash FAST. Just provide the year, make and model to one of our agents and we will get you a FAST, FREE, NO OBLIGATION quote.
CarBuyerUSA.com is the leading online vehicle-buying agency in the USA. We are unique team of automotive experts that our customers "trust" for a fair price and a safe, easy transaction. Selling your car online is not easy, unless you go with CarBuyerUSA.com. Call (888) 995-6498 for a fast, free no obligation quote.