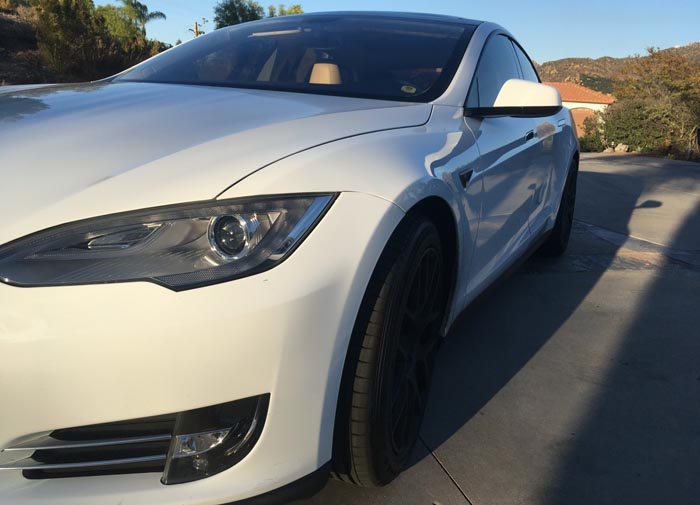 Happy New Year to Jackie! She did it! She sold her 2013 Tesla Model S to CarBuerUSA.com and we have another happy customer! Congratulations on making such a smart choice and getting extra cash in her bank! It was easy, safe, and FAST! No more holiday blues for her!
Just like the rest of us, Jackie found herself strapped for cash to pay her bills. We all know what it's like. We spend waaaay more money than we should on holiday gifts and find ourselves in a deep, black hole of debt. Car Buyer USA can help; we buy cars and our fine-tuned system makes it easy, keeps you safe, and you get top dollar for your car, truck, van, or SUV fast! That means you can keep the lights on and your heater running and not spend one night sitting in the dark freezing your tushy off! I don't know about you, but that is never fun on freezing nights!
So, if you are covered in holiday debt and trying to think of a way to climb out from under it, make sure you let "sell my car" cross your mind. We buy cars in perfect or good condition and we specialize in giving you the highest amount you'll find anywhere on the web. Something else we do you won't find anywhere else, is we give you a 20-second offer and all you need to do to get it is fill out a very short form! We only ask for a few of your vehicle's details. You'll never feel like we're asking too much of you! Jackie did it, and so can you! Let CarBuyerUsa.com make it a Happy New Year for you too! We'd love to put money in your bank and make you another happy customer!