Ok, there are dummies, then there are dummies; and a Connecticut man falls into both dummy categories. Dummy one, well, they're just a dummy. Dummy two, well, that would be a dumb dummy. There's definitely a ring of "So a man with car theft charges drives to his court appearance…" in this story. You know, kind of like "A dog walks into a bar and asks the bartender if he's got any jobs… yada, yada… it's a bad joke, but you get it. This guy made me laugh, he got busted for a stolen car and thought, "I need a ride to see the judge" and figured any ole car would do. I think this is a good time for a disclosure: Even though we say we give you the highest instant cash offer in about 20-seconds and we buy cars in any condition, running or not, you cannot sell your car to us if it's stolen.
According to the Associate Press, Mr. Jonathan Rivera, charged back in February with tampering with an automobile and first-degree larceny, had his day in a Hartford, Connecticut court on March 7th. While inside visiting with the judge, parking lot security was busy rolling through the parking lot scanning plates. Unfortunately for Mr. Dumb Dummy, the car that'd safely gotten him to court on time had been reported stolen.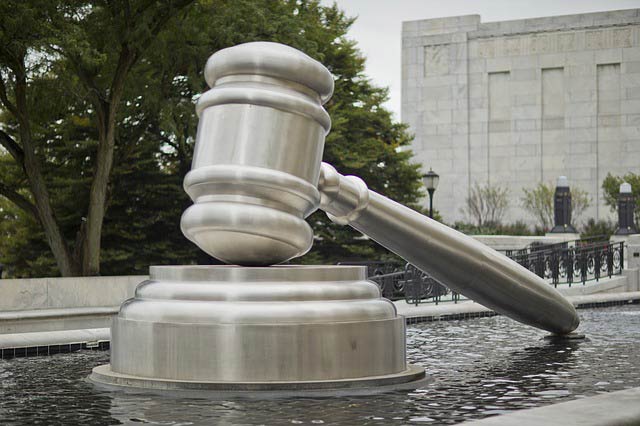 LOL, what an arrogant dummy. I guess he thought, "who's gonna think he'd be dumb enough to do it?" Or maybe it was a way to "stick it to the man!" Ha! The joke was on him and it was a smart move on the police's part to hang out waiting to see if the culprit would come back to the car. Which, the dummy did and was charged AGAIN only this time with taking an automobile without the owner's consent and second-degree larceny.
Now, remember folks, don't be the man that drives a stolen car to a court appearance for car theft charges. For that matter, don't be the guy who steals cars. We definitely buy cars, and we even come to you to do if you need us too, but you can't sell your car to CarBuyerUSA if it's not yours. BUT, if you need extra cash and the title to the car, truck, van, or SUV is in your name, we'll give you an instant cash offer in as little as 20-seconds! Our 2-step process uses our patent pending formula to give you the highest value offer you'll get anywhere else online! We even beat KBB®'s quote! Don't wait! Get started and get cash in the bank FAST, SAFE, and EASY!