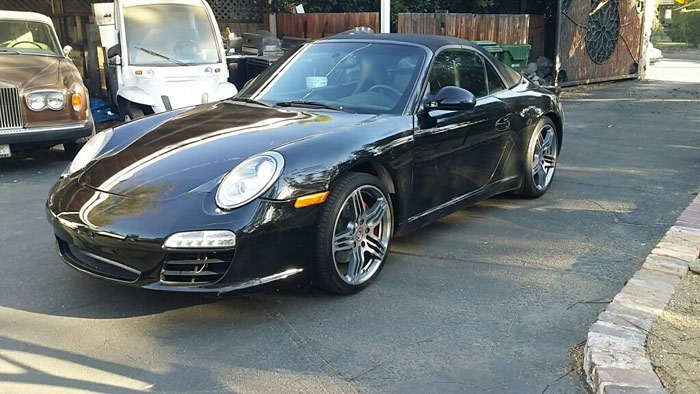 Another happy CarBuyerUSA.com customer starts his year off with cash in his pocket! He found himself in a tight spot with his cash flow and needed a fast solution to his problems. Most of the time, when we speak with a potential customer, they tell us why they need to sell their car, truck, van, or SUV quickly. The majority is due to bills are choking them or they can't afford the car payment any longer. It makes us feel good when we hear, "Help, I need to sell my car fast." because we know the answer to a person's trouble is only a few days away. We buy cars anywhere in the continental U.S. in any condition, and we make it easy for you to sell your car quickly so you can have the cash you need when you need it. Rick found this out and did it. We bought his 2011 Porsche Carrera 2, closed the deal, and he got the cash he needed fast.
The importance of paying bills on time isn't always just so you don't have late fees. Even though that's at the top of everyone's priorities, no one likes to pay additional fees just because. But often there are people, like me, who take it personally that debts are paid on time because they feel like it reflects bad on them if late. Companies understand "life happens", especially in January on the tail end of the holidays. Where do you think a grace period came from? Mail time only? No, also to give us more time to make our payments. Even so, some of us have strict personal policies to pay on time for an unlimited number of reasons. In addition, our credit scores are important to us and there are those who live on tight budgets and simply can't spare the extra money and watch their budget closely.
Life happens, changes come on us unexpectedly and sometimes those changes require us to act quickly. There is a pot of gold at the end of the rainbow people! We buy cars and we can help you sell your car easily, safely, and quickly! Get your FAST 20-second offer now! All you need to do is enter a few car details in our short form to get started. Rick did it and we're glad he did! CarBuyerUSA.com has another happy customer and our new customer has the cash he needs!
Permalink
|
|