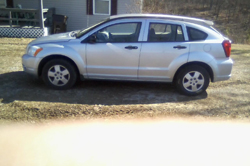 If you have a car to sell in Atlanta, CarBuyerUSA is your source for fast cash!
CarBuyerUSA buys cars in Atlanta and throughout the United States. If you are looking to sell your car for cash, call CarBuyerUSA- We pay cash for cars, trucks, & SUVs in Atlanta, in any condition and we make it easy.
Let's face it folks, getting around in Atlanta is not easy and traffic is a drag. Spending a few of your precious days off, running from dealer-to-dealer looking for a decent cash price for your car is not something you look forward to…Getting around the perimeter in Atlanta is a bear and you have now idea which dealers might want your vehicle.
Why waste your time trying to figure it out? Call CarBuyerUSA.com and we will make a guaranteed offer to buy your car "as-is" and we will even come get it at no extra charge. That's right, you can sell your car from your couch while watching the game. All it takes is a phone call and 5 minutes of your time to give us all we need to put a great price on your vehicle and make you a guaranteed offer to buy your vehicle.
Sell your car the easy way, with CarBuyerUSA.
Call (888) 995–6498 or visit CarBuyerUSA.com.