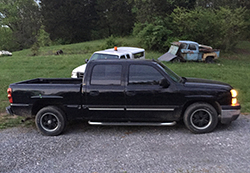 Sell Your 2005 CHEVROLET 1500 SILVERADO 2WD V8 CREW CAB 5.3L LT in KNOXVILLE, TN 37918
Customer had a Title Loan that was killing him in interest every month.
CarbuyerUSA was able to pay off his loan and put $thousands of dollars in his pocket. If you are stuck in a Title Loan, call us and we will help get you out!!
Permalink
|
|