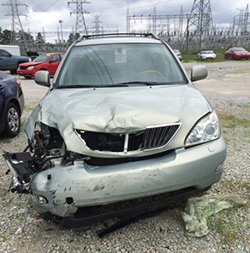 Sell Your 2005 Lexus Rx 330 in MEMPHIS, TN 38120
Here is a perfect example of why it is good to consider all options before fixing your damaged vehicle.
Gary didn't want to repair this 2005 Lexus, He just wanted a new car. In this case he was able to take the insurance repair check and with what we gave him for the car was more than he could have sold the car for in pre-accident condition. Now that is a WIN WIN!! CarbuyerUSA!!