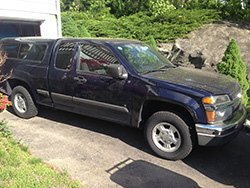 Amy contacted us about selling her Colorado. Challenge was she was hearing impaired and needed to converse using a sign language interpreter.
CarBuyerUSA was able to establish a dialogue with her and continue through text and email so that we could purchase the truck from her.
She delivered the truck to our facility and we wired her funds direct to her account. Very safe and secure transaction that shows CarbuyerUSA can adapt to any special circumstances you may have. Give us a call and let us help you with your special situation.
Permalink
|
|