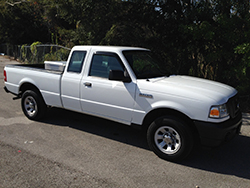 Sell Your 2010 Ford Ranger SC 4.0L XL in Atlanta, GA 30350
Local business, repeat customer wanted to sell a fleet vehicle without the hassle of advertising or dealing with trying to find a buyer. Since we had successfully purchased several vehicles from them in the past, we have become their "go to" vender for all their fleet vehicles sales.
If you own a business and have fleet trucks or company vehicles and need a hassle free way of selling them, Call Clay at CarbuyerUSA! Even if the vehicles are leased you may be able to sell for more than the payoff and recoup some money back to your business. Let me show you how!!
Permalink
|
|