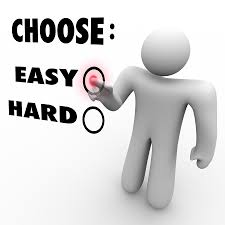 If you're looking to sell your car online, there is a couple of ways to do it:
Sell your car yourself the hard way
1. Advertise it online and sell your car yourself – this is a lot of work and will take a minimum of several days and may exceed several weeks of your time depending on the advertising venue, the price, the type of vehicle you are selling, the condition and your location. AutoTrader.com is the biggest and the best with the most buyers looking for cars & trucks over $5,000.00. Plus, they police scammers a lot more than other car advertising sites. Craigslist.com is really for junk cars, older cars and trucks that really don't even warrant spending the money to advertise them. Craigslist.com is riddled with scammers, low-ballers and junk dealers that will call/text and offer you a ridiculously low price and waste your time. CarBuyerUSA.com recommends that you invest the $35 to advertise your vehicle on AutoTrade-if you feel compelled to spend a few Saturdays waiting around for people to come take a look. Remember, these people will come on their free time which is most likely to coincide with your leisure time. They also come to your home. They see where you live, look inside your garage and have your home/cell phone numbers. Starting to sound like a bad idea? Well for most people… it is and risking personal safety is simply not an option.
Sell your car yourself the easy way
2. Call a Professional Car Buying Company - CarBuyerusa.com If you make the call, we make the offer the same day–usually in minutes. We make the transaction fast, easy and secure and you don't need to leave your home to do it. If we purchase your car, your personal information is protected, we use electronic purchase agreements and our funds are guaranteed. Most importantly, your safety is never at risk and our professional & courteous staff is eager to assist you.
So if you want to sell your car online, you can do it the hard way or the easy way with CarBuyerUSA.com. Sell Your Car Online with a single call and spend those Saturday's with friends, family or just recharging your batteries. Leave the old battery up to us and take the cash from carbuyerusa.com and get yourself a new ride!
Remember, CarBuyerUSA.com makes selling your car or truck fast, easy and safe.
Sell your car the easy way, with CarBuyerUSA!
Call (888) 995-6498 or visit www.carbuyerusa.com for an immediate cash offer on your car or truck.