Do you know we're just one of the companies that buy cars online? It's true; there are others, BUT TRUST US… WE PAY YOU MORE and ours is HASSLE FREE! To write this blog post for you I thought it a good idea to do a test since I only want to give you honest information. All up front, no hidden twists to make us look better and proof Car Buyer USA is more convenient, safer, faster and most definitely easier. So, will you sell your car via Kelly Blue Book® and cry over spilled milk? Or, is KBB® the best choice for you?
If I learned anything in high school biology it's you must have a controlled environment to get precise results when comparing; so I entered the same year, make, model, body/series, and mileage into both forms. The results? All I can say is WOW. We blew 'em aaaywaaay!! AND, I can prove it!
Car Buyer USA Instant Offer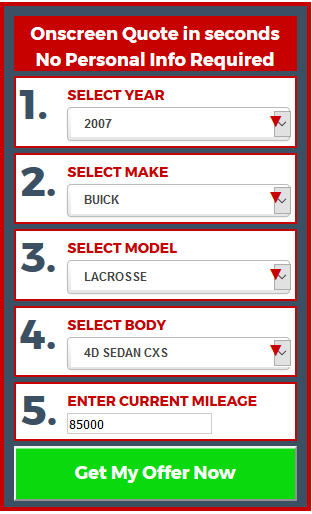 But wait, stick with me here. There's another point coming to this little story.
Car Buyer USA Instant Offer - Form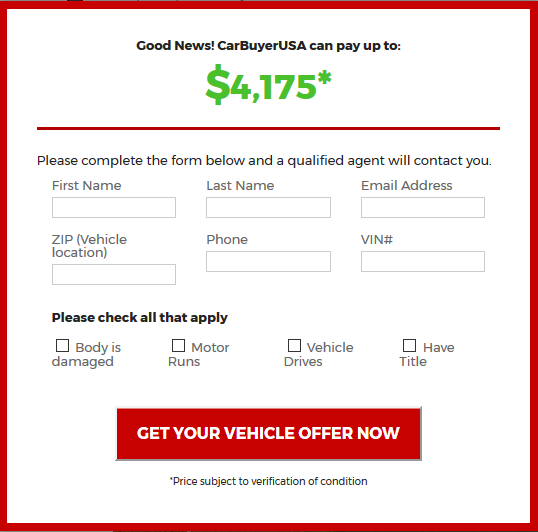 Exact process folks! When it comes to buying your vehicle, we get down and dirty and mean business.
Kelly Blue Book® Instant Offer
Ok, I entered all the same info, CHOSE SELL and NOT trade-in. But instead I got this.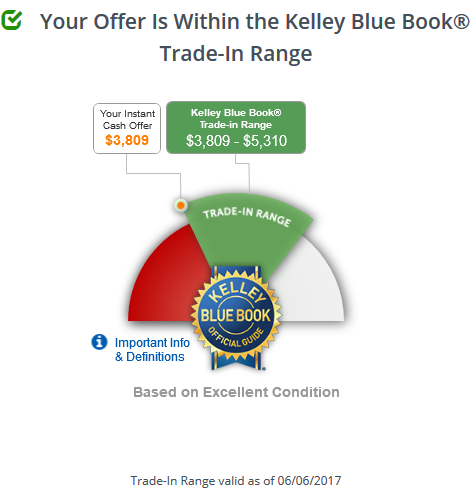 A little more than mift because I knew I chose the sell button I ran my KBB test again. Thankfully KBB® had a tab on the results page of my first instant offer to click on for an instant "sell" offer. I just had to go back through the offer process and fill out their LONG form again! #FAIL
KBB® Instant Offer - Form
Ugh, no. Not about to put pics of ALL those pages with ALL those questions I had to answer. Twice; that's two times to get my instant quote for what I asked for the first time! Did I mention #FAIL? So I got this…
Car in GOOD Condition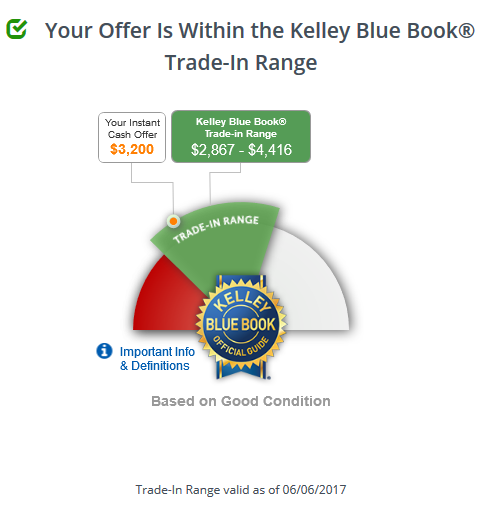 Well… I can only say… the proof is in the pudding folks (a.k.a. spilled milk.)
So if you used KBB® then suck it up buttercup… you did it. If you're looking online at companies that buy cars to sell your vehicle to, then don't cry over spilt milk. Do a big ole happy dance! We buy cars for more, we do it fast, easy, and safe AND we make it convenient! Point made.
Permalink
|
|