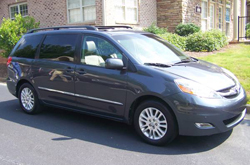 Do you have questions about salvage titles like; what is one? How does it hurt the value of my vehicle? Can I finance a vehicle with a salvage title? CarBuyerUSA can answer all of these questions and more in our FREE SALVAGE TITLE REPORT (click here).
Selling your car is tough enough, but with a salvage title it will be an arduous assignment. Banks won't finance a salvage title vehicle, so potential buyers will have to pay cash. Insurance companies won't offer full coverage and liability only insurance is not enough for most buyers that want to fully protect their new purchase.
Selling a salvage title vehicle is very difficult and very tricky and will take a lot more expertise than the average consumer may possess. Let CarBuyerUSA handle the work for you, we will buy your salvage title vehicle for cash!
We pay cash for cars, trucks, & SUVs regardless of condition. Just call 888-995-6498 or visit CarBuyerUSA.com today to speak to a certified CarBuyerUSA.com agent. At CarBuyerUSA.com we pay cash for cars, trucks and SUVs regardless of age or condition and get you cash FAST. Just provide the year, make and model to one of our agents and we will get you a FAST, FREE, NO OBLIGATION quote.
CarBuyerUSA.com is the leading online vehicle-buying agency in the USA. We are unique team of automotive experts that our customers "trust" for a fair price and a safe, easy transaction. Selling your car online is not easy, unless you go with CarBuyerUSA.com. Call (888) 995-6498 for a fast, free no obligation quote.
Permalink
|
|