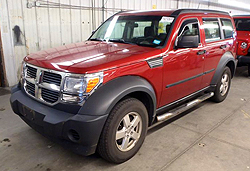 If you are like most hardworking Americans, you value your time. You work hard, play hard and free time is tough to come by. You have a car to sell and have no desire to spend a Saturday at a dealership haggling. You would rather Sell Your Car Yourself but realize its a lot of work and don't want to deal with the phone calls and text messages late at night from strangers. After thinking about the whole thing, Its even less appealing than the dealership experience.
There is a better option…
CarBuyerUSA.com buys cars nationwide and we make it easy. You call us and we will come to you. There is no haggling, we pay market value for cars and trucks nationwide and buy cars from hundreds of clients each week. CarBuyerUSA.com is the fast, safe and hassle free way to sell any vehicle.
Call (888) 995-6498 to Sell Your Car Fast or visit www.carbuyerusa.com to submit an online inquiry and we will contact you by email.
Our buying agents are automotive professionals that will work hard so you don't have to!
Sell Your Car the Easy Way, with CarBuyerUSA!
Permalink
|
|