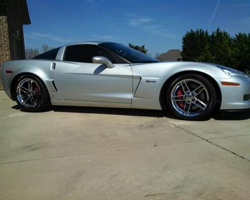 Take a look at this 2009 Corvette Z06 Coupe that CarBuyerUSA bought today.
We paid $42,600 to the seller after they tried to sell it on AutoTrader.com. for 3 months without success. Selling your car is a lot of work and you may never find a buyer in your market area. If you have an expensive vehicle, a damaged vehicle or vehicle with a bad CarFax, call (888) 995-6498 for an immediate cash offer.
From Rollovers to Range Rovers, CarBuyerUSA.com will buy any car, any condition, anywhere!
Permalink
|
|