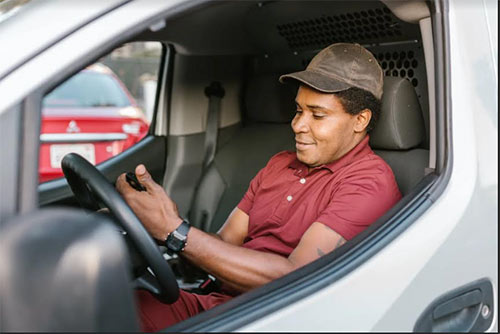 Selling a vehicle online has become a popular option in recent years and for good reason. Gone are the days when you had to park your car by the side of the road with a "for sale" sign on it and hope someone would notice it. Selling a vehicle online offers many advantages that make it an appealing option for those looking to sell their cars quickly and efficiently.
One of the main reasons to sell a vehicle online is convenience. Online platforms allow you to create an ad for our vehicle, set the price and reach potential buyers from the comfort of your own home. This saves you time and energy that would otherwise be spent traveling to dealerships or placing ads in local newspapers or other local places. Additionally, you can respond to inquiries and negotiate prices more quickly and efficiently. Selling a vehicle online is often a safer option than selling it in person. Online platforms provide a layer of anonymity that can protect you from potential scams or fraud.
Another benefit of selling your vehicle online is the ability to compare prices and offers from multiple platforms. However, be advised of what some platforms ask you to provide to get the online quote. We completed an in-depth inquiry of twenty different online platforms who will purchase your vehicle. All twenty websites required the VIN number, Tag/Plate number, your contact information and some require a current ID and registration upfront, just for you to receive an offer for your vehicle. Some sites claim their process takes just a few minutes to fill out the information, send your offer via email, then require you to bring your vehicle to a nearby hub, dealership or specific location to be inspected.
Most of the twenty platforms paid their sellers by check and few offered the payment as trade in value or required the seller to take the offer to a participating certified dealer to receive payment, and one offered payments through Zelle.
Car Buyer USA only requires Year, Make, Model, Body Style, Mileage and your ZIP Code. You are the one to decide if you like the offer you have received and you make the decision to let us know if you want us to contact you for purchase of your vehicle. WE DO NOT REQUIRE ANY PERSONAL INFORMATION to get an offer, in fact the VIN number is not required to get an onscreen price as well. We take pride in our process and our standards of customer service are what makes us get up in the morning to buy your vehicle. There are multiple team members that strive to make your experience with us as positive as possible. From the first offer to inspection, to our finalizing stage, to our funding team and lastly transport.
In conclusion, selling your vehicle online offers numerous advantages that make it a smart choice for those looking to sell quickly and efficiently. From convenience to price comparison and safety, Car Buyer USA provides a wealth of benefits and safety that cannot be ignored. We operate in all states throughout the United States and look forward to buying YOUR vehicle!
Remember your experience starts with how easy it is to get a price! If you have to wait for a return phone call or give up your email and phone number, that process will not be a simple as it looks or as advertised.
For more information or to speak to a live agent click here.
Permalink
|
|