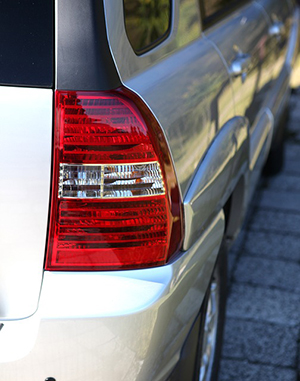 According to the Chicago Tribune, back in 2014, the U.S. government put all car, lightweight truck, and bus manufacturers on notice they had until May 2018 to roll out vehicles – 10,000 pounds and under – equipped with mandatory rear view cameras. This regulation is to help drivers stay alert and drive safe out there! Just think of how many times this would have stopped drivers from backing into pedestrians, harming or severely injuring, or worse killing them if it had been implemented by the 2011 deadline as planned by Congress! Not to mention how many countless reverse bumps into other cars, walls, trees, mailboxes, pets, and so many other objects that just seem to get in the way! Injuries aside, think about all those damaged cars with dented bumpers and quarter panels, broken taillights, and broken windows; and what about vehicle insurance premiums! We buy cars all the time that have these exact damages.
About a year ago I was leaving a department store and realized I had forgotten something. Instead of driving forward to swing back around (because the spot I had just left was only feet behind me) I decided to reverse and back up to reclaim my spot. I looked from ALL ANGLES and saw no one. I'm quite anal about going in reverse and triple check like I have a disorder I can't control and MUST triple check. Like I said, no one was anywhere in sight. Then as I'm moving along I hear a yell and when I looked in my rearview mirror again there was a guy standing directly behind me. Thank goodness, I didn't hit him! He'd come walking out of the gym and must have been moving quickly. It scared the bejesus out of me! I knew right then my next car would have a rearview camera. You should see how over cautious I am now.
May 2018 will be here before we know it, here's hoping there are no more delays and this mandatory requirement is met; and let's hope there are few people who don't have a review camera installed with close calls and definitely no injuries big or small, or worse.
If you have a damaged car, truck, van, or SUV and you're looking to sell your car we want to speak with you today. Like we've told you many times all over CarBuyerUSA.com, We pay cash for cars, trucks, & SUVs, lightweight passenger truck or van, and SUV in any condition running or not, and definitely anywhere in the continental U.S. Enter a few details about your vehicle into our short form and let's get you moving in the right direction! It may only take a few days to have cash in your bank, but in the meantime, stay alert and drive safe out there! People move fast and expect you to be looking out for them!
Permalink
|
|