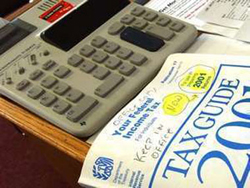 It's tax time! You are looking for help with your taxes and expecting that big refund this year so you can use it as down payment on a new set of wheels.
You are one of millions of people that want to get your tax return to get a new car!
But what will you do with the car you have? Don't trade-in your car, sell your car for cash to CarBuyerUSA! CarBuyerUSA will put you in the driver's seat. Take your tax refund and the cash from CarBuyerUSA to buy a new car. Don't be fooled by "trade-in" offers – trade-in values are artificially inflated to make you think you're getting a good deal. Often you're not - because of the interest rate, loan term or new car price.
With cash from Uncle Sam and CarBuyerUSA, you are in control. Sell Your Car for Cash, take your tax return and go buy a new car. Don't trade your car in, sell your car now for cash and purchase the best car for you. Your decision will be based purely on the car, not some dealer's "trade-in" value on on a piece of paper! Money Talks and Cash is King! Sell your car instantly with a single phone call to CarBuyerUSA.com.
Call (888) 995-6498 for an immediate cash offer on any car or truck or visit www.carbuyerusa.com.
Sell your car the easy way with carbuyerusa.com.
Permalink
|
|